Kerala Police detain woman after mysterious deaths of her children and parents
Police suspect foul play after an autopsy of one of the dead bodies showed traces of aluminium phosphide which is used to kill rodents.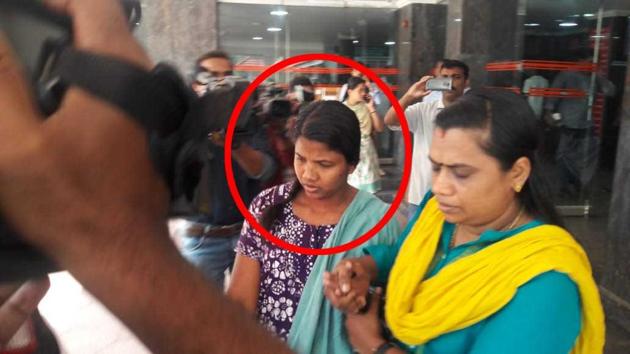 Updated on Apr 24, 2018 09:45 PM IST
The Kerala police on Tuesday arrested a woman in connection with the mysterious death of four of her family members, including her two daughters and parents in north Kerala's Pinarayi village over the last five years. Three of them died in the last four months.
The case was transferred to the crime branch later on Tuesday with deputy superintendent of police Raghu Raman taking charge of the probe.
Local people got suspicious after they noticed the same pattern in all deaths and alerted the police. Police later moved the court and obtained permission to exhume one of the bodies on Sunday. An autopsy revealed high traces of aluminium phosphide (usually used to poison rodents) in the intestine.
Police said four members of the Vannathumveedu family succumbed to unexplained illness since 2013. Since all of them died in their house and no compliant was lodged, all the bodies were buried without post-mortem.
Police now suspect foul play after the autopsy determined high quantity aluminium phosphate in the exhumed body and took custody of the lone survivor in the house, PK Soumya. They also detained two youth of the area who were reportedly close to Soumya. However their details were not disclosed.
After questioning her for eight hours, Soumya was arrested. "She admitted to her crime. We have registered her arrest. All other details will be made available on Wednesday," said Thalasserry assistant police superintendent Chaitra Teresa John.
Police said the first to die was Soumya's one-year old daughter Keerthana in 2013 who succumbed after a bout of vomiting and diarrhoea. Her sister Iswayra (6) died with same symptoms in January this year.
However, the death of Soumya's parents in quick succession raised doubts among neighbours. Her mother Vadavathi Kamala (68) died on March 7 and father PK Kunjikannan (76) died on April 13 with same symptoms. Separated from her husband, Soumya and her children were staying with her parents in Pinarayi, a village in Kannur district. Chief minister Pinarayi Vijayan also hails from the village, a bastion of Communists.
Close Story
Personalise your news feed. Follow trending topics