Liquor in Haryana to cost more but will still be cheaper than Delhi
Despite the hike in excise duty, officials maintained that liquor would be still be cheaper in Haryana as compared to neighbouring Punjab, Delhi, Himachal Pradesh and Uttar Pradesh.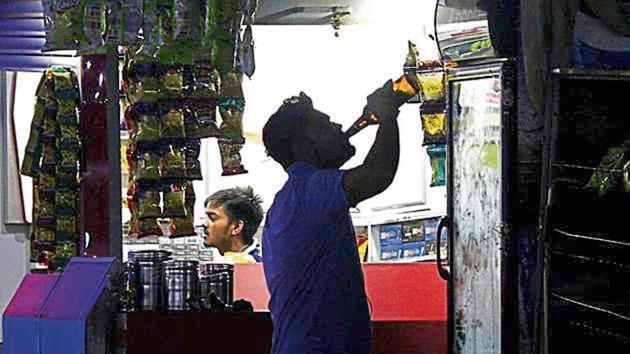 Published on Mar 06, 2019 11:02 AM IST
Liquor prices in Haryana will be increased from April 1 as the state cabinet approved an increase in the excise duty on the sale of Indian Made Foreign Liquor (IMFL), country liquor and beer in the 2019-20 Excise Policy unveiled on Tuesday.
Finance minister Capt Abhimanyu, who also holds the charge of excise and taxation department, had pegged Rs 7,000 crore tax earnings from liquor sale in his budget address in the assembly. However, the 2019-20 excise policy approved by the cabinet aims to mop up an additional Rs 500 crore from liquor sale, thus setting a higher revenue target of Rs 7,500 crore.
''We have tweaked the duty structure, including the excise duty, for achieving a higher revenue target," said the minister. Officials, however, maintained that despite hike in the excise duty, liquor would be still be cheaper in Haryana as compared to neighbouring Punjab, Delhi, Himachal Pradesh and Uttar Pradesh.
While the details of the increased excise duty were not made public on Tuesday, an official spokesperson said the policy has rationalised the excise duty on IMFL, CL and beer to maximise revenue.
On the other hand, the excise duty on rum sold through the canteen stores department (CSD) for the defence personnel has been reduced to Rs 66 per proof litre from the exisiting Rs 127 per proof litre. ''This would mean an annual revenue loss of about Rs 20 crore," Capt Abhimanyu said.
TETRA PACKED ALCOHOL
A new feature of the policy enables liquor manufacturers to market IMFL in biodegradable tetrapacks of 180 ml. Also, to provide quality country liquor to the consumers at lower rates, the policy allows the launch of superior 65 degree proof country liquor called metro liquor to be distilled and marketed by the state based distilleries.
LIQOUR QUOTA INCREASED
The spokesperson said that to cater to the growing demand, the annual mandatory lifting quota for country liquor and IMFL has been marginally raised from 10 to 10.5 crore proof litre and from 6 to 6.5 crore proof litre respectively.
For enocuarging consumption of mild liquor, the state government has allowed micro breweries to opt for a licence without seeking a mandatory licence for hard liquor. The policy also permits the establishment of state of the art, `avant-garde' outlets in malls and licensed shopping areas in Gurugram, Faridabad and Panchkula to enhance the marketing experience of consumers. The policy also allows more suppliers in the imported foreign liquor to break the shackles of the monopolies.
Close Story