Little-known terror groups claim responsibility for Kashmir civilian killings
, Hindustan Times, Srinagar
Mir Ehsan
Oct 07, 2021 05:30 AM IST
A spokesperson of Jammu and Kashmir Police said investigations into the killings were in progress to establish the full circumstances of the terror crimes
Little-known groups have claimed responsibility for the killing of three civilians, in three separate incidents, in Jammu and Kashmir on Tuesday, even as police are yet to ascertain the terror organisation behind the attacks.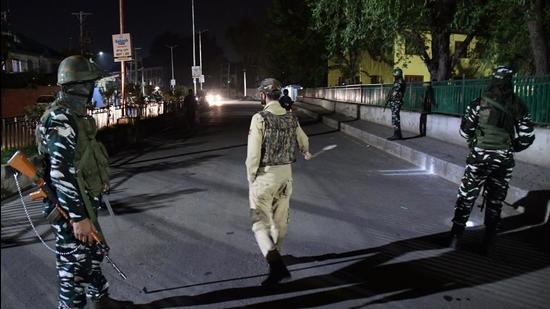 Three persons, including a Kashmiri Pandit and owner of a prominent pharmacy, were killed by terrorists within a span of two hours in the Union territory. The deceased were identified as Makhan Lal Bindroo (owner of the medical store), Virender Paswan (a street vendor) and Mohammad Shafi Lone (head of a local taxi stand).
The Resistance Front, an outfit affiliated with Pakistan-based Lashkar-e-Taiba (LeT), was the first to claim responsibility for the attacks.
In a purported statement on Tuesday, TRF spokesperson Umar Wani said the trio were killed for working with Rashtriya Swayamsevak Sangh, the ideological fountainhead of the Bharatiya Janata Party, and intelligence agencies.
HT could not verify the authenticity of the statement.
Another terror group, United Liberation Front, also came forward to claim responsibility.
Another less-known outfit, Freedom Seekers of Kashmir, saidin a press release circulated on social media that itwas behind the attack on Lone as he allegedly worked for security agencies.
A Jammu and Kashmir Police spokesperson said a probe into the attack is underway. "The respective areas have been cordoned and a search in these areas is going on," the spokesperson said on condition of anonymity.