Maharashtra Congress threatens to block Bachchan, Akshay Kumar films
Updated on Feb 19, 2021 01:25 AM IST
Nana Patole slammed the actors for their silence over the fuel price, asking why the two have not spoken out against the rise like they did when the Congress-led the Central government until 2014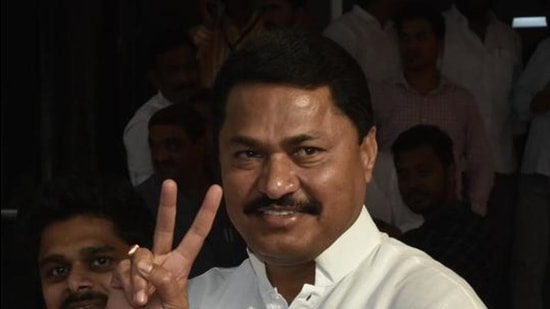 Maharashtra Congress chief Nana Patole slammed Bollywood actors Amitabh Bachchan and Akshay Kumar for their silence over the fuel price rise and threatened to stop the shooting and release of their films in the state. He questioned why the two actors have not spoken out against the price rise like they did during the Congress-led central government's regime until 2014.
Patole, who made the comments in Bhandara during a tractor and bullock cart rally in support of the farmers protesting against the three farm laws, said the actors should speak up in public interest. "Both the actors reacted on social media when petrol prices touched ₹70 per litre during Manmohan Singh's government. Now petrol and diesel are being sold at ₹96 and ₹86, while cooking gas is priced at ₹800. But both the stars have kept mum. They haven't uttered a word against the anti-national policies of the [Narendra] Modi government, which are hurting the common man the most. We won't allow their films to release or the shooting to take place anywhere in Maharashtra."
Patole also questioned if the actors are afraid of the "Modi government's dictatorship". "This is not a threat, but in democracy it is the responsibility of celebrities, who are idols of the citizens, to talk in the interest of the general public. If they are not speaking owing to the pressure from the ruling BJP (Bharatiya Janata Party), the people of the country would not pardon them," he said.
Opposition leader and former chief minister Devendra Fadnavis called Patole's comments a publicity stunt. "Patole knows that the statement can gain him publicity by naming Bachchan and Kumar. How can anybody stop the shooting or stall the release of movies in a democracy. You are the head of a ruling party and not the owner of the state," said the BJP leader.
BJP vice-president Madhav Bhandari said such threats result in losses to business and employment. "The threat would not hurt the actors. They have the option to move out to other states in such a scenario. But it leads to a major loss of investment and employment generation. This is an attempt to bring mob rule by the Congress."
Also Read | New Maharashtra Congress chief Nana Patole vows to take party to the top
Meanwhile, the Congress announced a state-wide protest against the Centre over the continuous rise in fuel prices.
Personalise your news feed. Follow trending topics