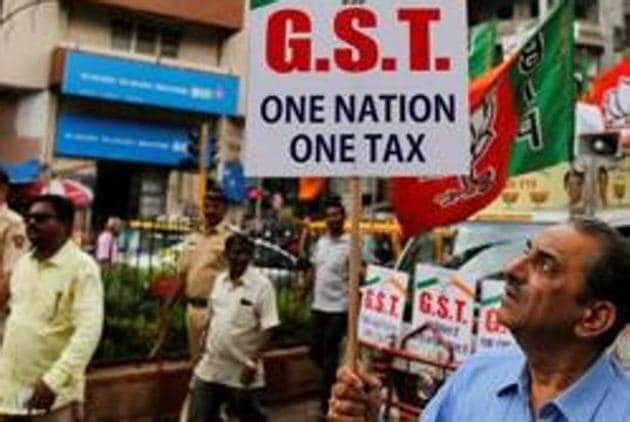 Maharashtra tops list of complaints of traders overcharging customers post-GST
Most of the complaints are about traders adding goods and services tax to MRP for packaged foods.
UPDATED ON OCT 04, 2017 01:47 PM IST
Maharashtra reported the most complaints of traders overcharging for packaged foods such as biscuits, chocolates and beverages after the goods and services tax (GST) regime kicked in on July 1, consumer affairs ministry data shows.
The BJP-ruled state received 143 complaints between July 1 and September 30 followed by Odisha with 123, the ministry data, a copy of which is with Hindustan Times, says.
There were 42 such complaints in the country's most populous state Uttar Pradesh while in seven states – Jammu and Kashmir, Himachal Pradesh, Uttarakhand, Meghalaya, Sikkim, Tripura and Rajasthan – consumers seemed to have no grouse against traders.
In total, 717 complaints were received by the legal meteorology departments of various states and union territories.
Click here to find out the GST rates for over 1700 goods and services
A part of the consumer affairs ministry, the legal metrology department is responsible for ensuring accurate weights, measures and prices.
The biggest complaint was of traders charging GST over and above the maximum retail price, which is illegal as the MRP includes the levy.
While introducing what it said was the biggest tax reform in India, the government came out with different tax slabs. Packaged foods, including beverages, fall into 12%, 18% and 28% GST brackets.
The consumers also complained that they were forced to pay higher MRP without the traders advertising or putting stickers of revised prices.
The departments also received complaints of the MRP being higher that the GST limit, though such complaints were the lowest at 42.
While 98 notices have been issued to various companies, 17 were closed as these turned out to be non-actionable, the ministry data shows. The department moved the court on the basis of one complaint.
Traders found guilty of violations will have to pay Rs 25,000 for the first offence, Rs 50,000 for the second and up to Rs 1 lakh for the third offence. Repeat offenders face up to a year in jail.
Many companies were yet to share the revised MRPs with their distributors or retailers and had also not advertised new prices, a legal metrology department official said.
Inspectors also found that some retailers offered hefty discounts but slapped 12-18% GST on the discounted rates, he the official said.
Close