MeToo allegations against two Catholic clerics in Meghalaya, church body orders internal inquiry
Hindustan Times, Shillong |
David Laitphlang
Oct 21, 2018 07:29 PM IST
An art manager and communication consultant narrated in detail, on her Facebook page, her alleged seven-year-long ordeal at the hands of the two Catholic clergymen.
A church body in Meghalaya has ordered an internal inquiry after allegations of sexual harassment were made against two Catholic priests by a communications consultant hailing from the state nearly 30 years ago when she was a minor.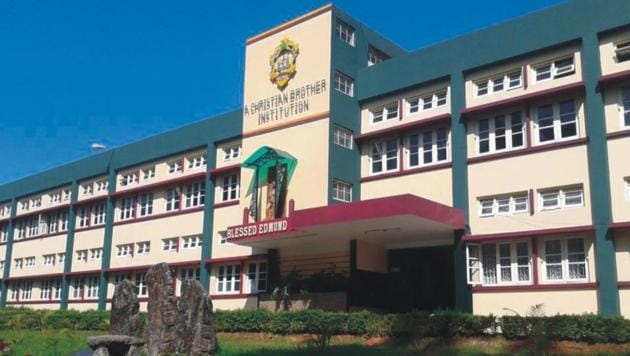 Khasi woman Mary Therese Kurkalang has accused Brother Francis Gale of the Christian Brothers that run a chain of renowned educational institutions across the globe and Brother Muscat who belongs to the Salesians of Don Bosco order which is equally known worldwide for imparting quality education in various streams of molesting her for seven years from when she was five years old.
An art manager and communication consultant who founded her own company Khublei, the now New Delhi-based Kurkalang on Friday narrated in detail, on her Facebook page, her alleged seven-year-long ordeal at the hands of the two clergymen.
The Congregation of Christian Brothers on Saturday said it would launch an internal probe into the allegation of sexual abuse by a member of its order. "The Society Protection Officer (of the Christian Brothers) for Safeguarding Children and Vulnerable Adults from New Delhi will be visiting Shillong in the coming days and will collect all facts related to the incident," a senior brother of the Congregation who requested anonymity said.
The Salesians of Don Bosco order on the other hand said that they have already spoken to Meghalaya Police and had nothing to say to the media. Efforts by Hindustan Times to reach its Provincial for his response did not succeed as he did not respond to repeated phone calls.
The Archbishop of Shillong, Bishop Dominic Jala who belongs to the same order, could not be reached and according to sources, is presently out of station.
Contacted by Hindustan Times, Kurkalang said she stood by her allegations and had made them after due consultation with her lawyers. "This is a period of great turmoil for me and many women who have spoken out," she said in a Whatsapp message
Asked if she was planning to take matters forward by filing a FIR against the two brothers, she replied in the negative. "No, as of now, I am not decided yet. I don't know yet my next steps... I have taken the first steps for now and these were not easy," she added.
Getting no support from her family over her continuous ordeal, Kurkalang even attempted suicide thrice in the past and on two occasions, had to be hospitalised in serious condition.
Meghalaya State Commission for Protection of Child Rights chairperson Meena Kharkongor said, "With POCSO (the Protection of Children from Sexual Offences Act) not being in existence then, only relevant sections of the IPC (Indian Penal Code) dealing with sexual abuse, molestation etc. will be applicable. But the victim must file a FIR. It will definitely add teeth to the case and give ample space for a thorough investigation by relevant agencies". "However, if the need arises, the Commission will extend all possible help," she added.
Meghalaya State Commission for Women chairperson Theilin Phanbuh told Hindustan Times that "It would be advisable for the victim to file a formal FIR so that the legal framework can be activated to its optimum."