Cars to get safer, costlier from 2018 as more safety features made necessary
A host of safety features such as speed warning beeps, seat belt alarm and rear sensors will be made mandatory for all passenger cars in India from April 2018.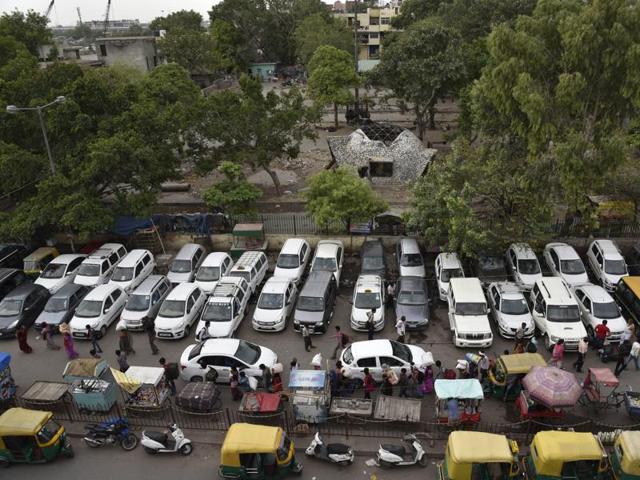 Updated on Sep 10, 2016 09:42 AM IST
A host of safety features such as speed warning beeps, seat belt alarm and rear sensors will be made mandatory for all passenger cars in India from April 2018.
The Union road transport ministry decided on these features to reduce fatal car crashes in a country where more than 140,000 people were killed in road accidents in 2015.
Road minister Nitin Gadkari approved the proposals on Thursday.
Most developed countries, including the US, UK, and those in the European Union, have made these features mandatory long ago, said Abdul Majeed, partner automobile leader, Price Waterhouse & Co.
"The additional features will increase a vehicle's cost between Rs 20,000 and Rs 60,000 depending on the model. But the price factor should not matter for the lives that will be saved," he explained.
Ministry officials, however, dismissed fears about car prices shooting up because of these measures, saying only an incremental increase can be expected.
Manufacturers provide most of these features in mid- and high-end cars, while cheaper models — which are more popular and have a larger sales volume — come without these accessories. Buyers can get them retrofitted, but that's rarely done since there is no rule now barring people from driving cars without, say, speed warning beeps.
Read | Highways to hell: Indian roads now with safer cars but more reckless drivers
The proposed speed alert will start beeping for a few seconds when a car hits 60kmph, start again at 80kmph, and turn into continuous series of frantic beeps when the speed exceeds 90kmph.
The government feels the alarm system will help cut the number of fatalities from people driving above the speed limit. Last year, 64,633 deaths from speeding-related accidents were recorded.
"Manufacturers will have to put these features in all new cars, while old vehicles will have to get them retrofitted," a ministry official said.
The driver can't deactivate the beep, and it will go off when the speed is reduced.
"The measures will go a long way in ensuring safety of drivers and fellow travelers," said Abhay Damle, joint secretary (transport) in the road ministry.
The rear parking sensors will get activated if a person or object comes too close to a car when the driver is reversing it. Similarly, the seat belt alarm will keep blinking or sounding a recurring ping until the driver and co-passenger in the front seat fastened the belt.
The Society of Indian Automobile Manufacturers (SIAM) praised the proposed measures, but cautioned that these features will help if enforcement is strengthened side by side.
"Over-speeding is an enforcement issue. The ministry is looking at technical solution to an enforcement issue. Unless that happens, having these features will not help," said KK Gandhi, executive director, SIAM.
Another feature the ministry proposes to make mandatory is manual override for central locking system.
It has been noticed that the central locks often get jammed in accidents and the trapped passengers struggle to get out.
Read | Celerio, Kwid, Scorpio among Indian cars scoring zero in safety test
Close Story