MP tribal couple beaten up, forced to drink urine by woman's father
Hindustan Times, Alirajpur |
CB Singh
Aug 01, 2018 10:47 AM IST
Police said the couple had eloped against the wishes of the woman's family. The girl's father is a local Bharatiya Janata Party leader and mother a former village sarpanch.
A tribal couple was abducted, beaten up, tonsured and made to drink urine by the woman's family for marrying against their wishes in Alirajpur district of Madhya Pradesh, police said on Tuesday.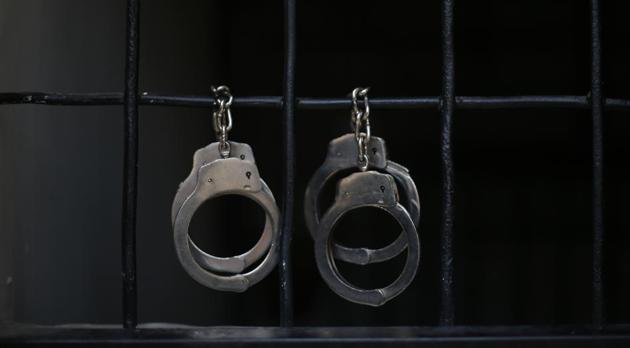 The incident took place on July 25 in Hardaspur village of the tribal district, some 350km west of state capital Bhopal, but came to the fore after a video clip of the incident went viral on social media on Tuesday forcing the police to intervene.
Ambua police station in charge Vikas Kapees said Keram Singh and Durbai's 19-year-old daughter Nanki eloped with Ramesh alias Hitesh, 21, who lived in the same village, around two and a half months ago.
Singh is a local Bharatiya Janata Party (BJP) leader and Durbai a former village sarpanch.
A tribal panchayat was convened according to tradition and it ordered Ramesh's father to pay Rs 70,000 and two goats as bride price. Ramesh's father paid the bride price.
The couple went to Gujarat to work as labourers and came back on July 24 for a family function.
They were sleeping in Ramesh's uncle's house on July 25 when Keram Singh, his brother Maal Singh and Vaal Singh and three others barged in at 4am and forced the couple to accompany them to their house at gunpoint.
They tied Ramesh to a post and beat him up, partially disrobed Nanki and cut her hair. They also forced the couple to drink urine to humiliate them further.
Nanki and Ramesh said they did not expect this behaviour as the bride price was paid and elopement was a part of their tribal custom.
Ramesh filed a complaint and a case under various sections of the Indian Penal Code was registered against six people.
Alirajpur's superintendent of police Vipul Shrivastava said Maal Singh and another person has been arrested and police are looking for the others.