Nipah virus infection contained, no need to panic: Centre
Updated on May 23, 2018 11:40 PM IST
The highly contagious Nipah virus killed 11 persons in Kerala before it was contained, the Union health ministry said.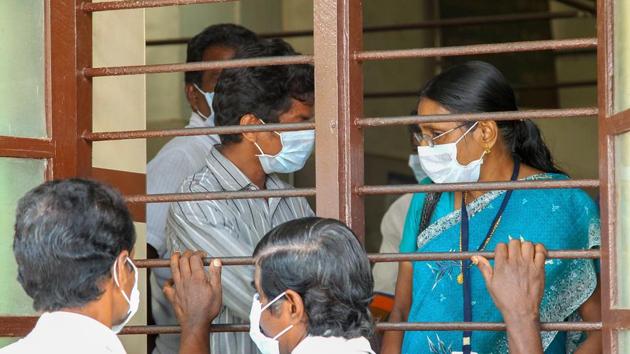 The highly contagious Nipah virus infected 18 and killed 11 persons in Kerala before it was contained, the Union health ministry said on Wednesday of the viral disease that has triggered panic in the southern state.
Seven infected persons were being treated in isolation wards. Another seven, including three persons from Karnataka's Mangaluru who travelled to the Nipah-hit Kerala districts, were under observation though they had not shown symptoms of the infection.
"It was a highly localized infection and we have been able to contain it well," health secretary Preeti Sudan said, adding the state had not reported new cases.
The virus that causes high fever, headache and coma in extreme cases is spread by fruit bats. Body fluids can cause human-to-human transmission of Nipah, which has a mortality rate of 70% and has no vaccine.
Seven samples were sent for tests include those of people who were in contact with infected persons. Five turned up negative and two results were awaited.
In all, more than 60 samples were tested at the National Institute of Virology in Pune.
Sudan said it was not an outbreak and there was no need to panic. "All contacts have been traced and people put on treatment and kept under observation. Special kits have been distributed for healthcare workers in the state for their protection," she said.
There was a strong indication of human-to-human viral transmission, Sudan said, citing the case of the Lini Puthusheri, the nurse who died of Nipah infection she contracted from a patient.
The World Health Organization was informed about Nipah cases in a village in Kozhikode district, WHO representative to India Henk Bekedam said.
"Tracing all contacts of the affected persons in the recent past, testing/observing them, and treating them early, is the key to rapidly curtail the spread of the disease and minimise fatalities," Dr Bekedam said.
He said both the central and the state authorities had responded promptly and deployed teams and experts to the village.