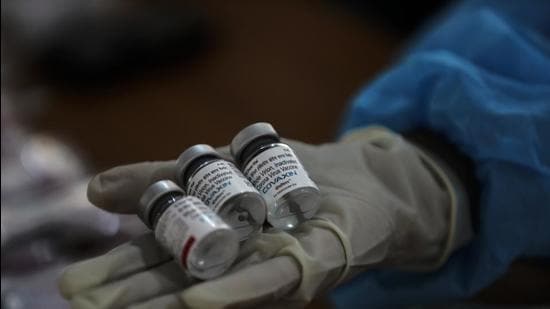 Not sought indemnity from Centre for any Covaxin adverse events: Bharat Biotech
At least 40 million doses of Covaxin have been supplied to date, as per the company, and product development activities towards the development of vaccines against newer variants is also underway at their facilities
PUBLISHED ON JUN 15, 2021 04:01 PM IST
Bharat Biotech has not sought indemnity from the Central government against its Coronavirus disease (Covid-19) vaccine-related adverse events, the company said in a statement on Tuesday, while explaining the vaccine pricing and procurement.
A whole virion inactivated vaccine, Covaxin is one of the two Covid-19 vaccines being used in the national Covid-19 immunisation programme in India.
The company also said that the Central government directed it to keep supplies to the private sector under 10%.
"As directed by the Government of India, less than 10% of our total production of Covaxin to date has been supplied to private hospitals, while most of the remaining quantity was supplied to state and Central governments. In such a scenario, the weighted average price of Covaxin for all supplies realised by Bharat Biotech is less than ₹ 250 / dose. Going forward, ~75% of the capacity will be supplied to state and Central governments with only 25% going to private hospitals," read the company statement.
At least 40 million doses of Covaxin have been supplied to date, as per the company, and product development activities towards the development of vaccines against newer variants is also underway at their facilities.
It also said that since the supply price of their vaccine to the Government of India ₹ 150 / dose, it is a non-competitive price and clearly not sustainable in the long run. Hence, a higher price in private markets is required to offset part of the costs.
Currently, Covaxin is being sold to state governments at ₹400 per dose and at ₹1,200 per dose to private hospitals and institutions, which is significantly higher.
"This is purely due to fundamental business reasons, ranging from low procurement volumes, high distribution costs and retail margins among few others…," it said, and urged the government to allow them to maintain differential pricing for the government and private sector.
The company has so far invested at least ₹ 500 crore at risk from its own resources for product development, clinical trials and setting up of manufacturing facilities for Covaxin. The support from the Indian Council of Medical Research (ICMR) was with respect to provision of the Sars-CoV-2 virus, animal studies, virus characterisation, test kits and partial funding for clinical trial sites. In return for this valuable support, Bharat Biotech will pay royalties to ICMR and the National Institute of Virology (NIV), based on product sales.
According to people familiar with the matter, it is about 5% of the product sales.
HT has reached out to the health ministry and this copy will be updated once it responds.
Close