Only 23 convicted in 5,422 cases under PMLA till date: Govt to Lok Sabha
Published on Jul 26, 2022 12:19 AM IST
Only 23 people have been convicted in 5,422 cases registered under the Prevention of Money Laundering Act (PMLA) since the law was implemented 17 years ago, according to data shared by the Union government in Parliament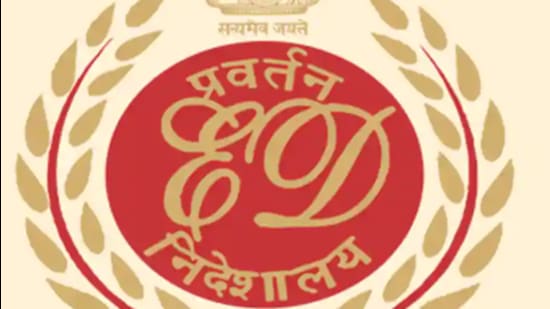 New Delhi: Only 23 people have been convicted in 5,422 cases registered under the Prevention of Money Laundering Act (PMLA) since the law was implemented 17 years ago, according to data shared by the Union government in Parliament on Monday.
The PMLA — enacted in 2002 and implemented on July 1, 2005 —gives powers to the Enforcement Directorate to record statements of individuals and use the same against them to file a charge sheet.
"Till March 31, 2022, ED recorded 5,422 cases under the PMLA, attached proceeds of crime of ₹1,04,702 crores (approximately), and filed prosecution complaints (charge sheets) in 992 cases resulting in the confiscation of ₹869.31 crore and conviction of 23 accused," Union minister of state for finance Pankaj Chaudhary told the Lok Sabha in a written response.
The minister also shared data the number of complaints filed under PMLA and FEMA (Foreign Exchange Management Act) in the last 10 years. During financial years between 2012-13 and 2021-22, the federal probe agency filed a total of 3,985 criminal complaints under PMLA and 24,893 under the civil law of FEMA, the minister said in his reply to a to a question by Janata Dal (United) MP Rajiv Ranjan Singh, alias Lalan Singh.
The highest number of money laundering and foreign exchange violation instances were taken up in 2021-22 when 1,180 PMLA and 5,313 FEMA complaints, respectively, were registered, the minister said.
FEMA was enacted in 1999 after repealing the Foreign Exchange Regulation Act (FERA) of 1973.
A bunch of petitions by several individuals and companies have challenged the provisions of PMLA, including arrest and attachment of properties, in the Supreme Court.
While defending the law, the Centre has argued that the legislative policy of India has consistently treated money laundering as a serious threat to the macro-economic strength of the country and thereby sought to provide stringent regime for dealing with the same.