Only digital payments for highway toll from December. Else, pay double: Centre
The RFID-based FASTag is affixed on the windscreen of the vehicle. It is a device that facilitates near non-stop movement of vehicles through toll plazas by employing radio frequency identification (RFID) technology to make toll payments directly from prepaid accounts linked to it.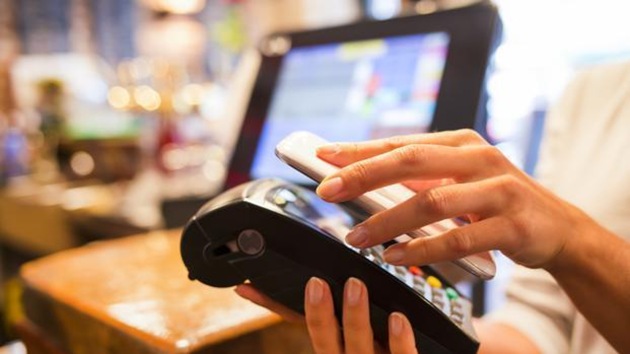 Updated on Jul 19, 2019 10:20 PM IST
Beginning December 1, commuters will need to use FASTag to pay toll across national highways in the country, or pay double if they use cash, according to a letter sent by the Union road transport and highways ministry to the National Highway Authority of India (NHAI) on Friday.
FASTag, a radio frequency identification (RFID) sticker typically fixed to a vehicle's windscreen, lets toll booths wirelessly and automatically deduct the fee, thereby not requiring a vehicle to stop. The tags were made mandatory for all new cars sold after December 1, 2017, as a measure to encourage digital payments and free up congestion at toll booths.
"It has been noticed that the increase in users making payment of the toll in the fee plazas of national highways through the mechanism of FASTag is not increasing in the manner desired. This further leads to payment by cash and further increase the jams at the toll fee plazas," the ministry wrote.
At present, most toll plazas have dedicated FASTag lanes, and if a vehicle enters it without the tag, the a penalty equivalent to the toll is added to the charges. Now, "it has been decided that all the lanes in the fee plazas shall be declared as FASTag lanes," the letter said.
This effectively extends the penalty on cash payments for all commuters, though the ministry suggested an exemption. "One hybrid lane will however be allowed at every toll plaza to facilitate and monitor oversized vehicles, where FASTag and other modes of payment will be accepted. This lane will also be converted into FASTag lane in a time bound manner," the letter said.
The switch, however, may not be easy since toll collection is often carried out by contractors who are often lax in enforcing rules and penalties. "It is monitored at toll plaza level. It's the responsibility of the concessionaire or toll operators to implement this depending on the contractual agreement of the plaza," an NHAI official said, asking not to be named.
According to the state-run Indian Highways Management Company Limited (IHMCL), the implementing agency of the FASTag programme, 5.36 million FASTag have been sold so far. At present, 457 national highways have the capacity to charge toll using FASTags.
"Logistics and other implementation problems which may lead to law and order problems at fee plazas maybe identified and resolved," the Union highways ministry said as part of its directions to move towards a "no-cash" scenario.
"The transaction time for FASTag is usually in microseconds. If all vehicles adopt it, waiting time at toll plazas will be negligible, leading to a lot of savings to the economy in terms of fuel and will bring a lot of transparency," said Kushal Singh, partner, Deloitte India.
The challenge, he added, will be in upgrading infrastructure, ensuring sufficient number of FASTags for people to buy, and encouraging people to start using it. "This will require innovative thinking which I am sure ministry and NHAI are undertaking," Singh added.
The rollout of the tags may also make it safer for toll operators, who have been attacked in several incidents. "There might be issue initially but communication would be the key, " Kushal Singh added.
NHAI chairman Nagendra Nath Sinha said "safety at toll booths will only improve". "There might be issues which need to be sorted out initially. Toll booths will still be manned. I don't sea a reason why it will impact law and order," he added.
Close Story