Parents' credit score may hit education loan hopes of children
Banks and financial institutions are giving a loan to several persons under various political pressures and ultimately public money is being misappropriated and defaulters flee from the country, whether the loan amount is small or huge, it needs to be recovered says State Bank of India branch in Chennai.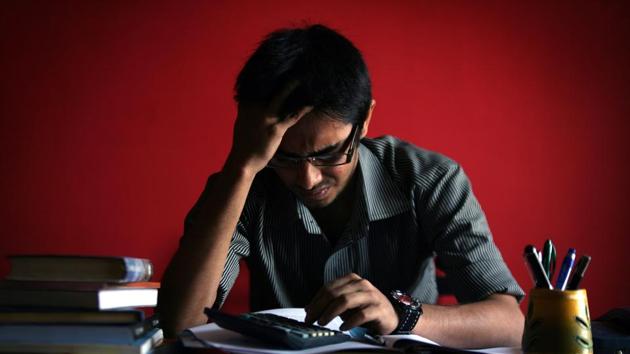 Updated on Jun 30, 2018 08:43 AM IST
Hindustan Times, Chennai |
CS Kotteswaran
The Madras high court on Thursday ruled that banks may deny education loans to students if the credit history of their parents is bad.
Justice S Vaidyanathan, who was hearing a petition filed by a nursing course aspirant, said in his order, "Rather than running behind defaulters, a loan can better be rejected at the threshold by identifying a person's credentials. In this case, the bank has rightly done so, as the petitioner's father has defaulted several loans."
According to the petitioner, State Bank of India branch in Nagapattinam had rejected an education loan of ₹3.4 lakh explaining that her father was a loan defaulter. Deepika, in her affidavit said that despite submitting relevant documents, her loan application was rejected.
In its reply, the bank, explaining the grounds for rejection, said the student failed to observe the minimum marks required (60%). Further, the nursing course does not come under the ambit of existing educational loan schemes with the bank, it said. It also noted that her father was a defaulter and there were several suits pending against him. The judge also observed that, "Banks and financial institutions are giving a loan to several persons under various political pressures and ultimately public money is being misappropriated and defaulters flee from the country... Whether the loan amount is small or huge, it needs to be recovered ..."
Close Story