Passenger on Jet Airways flight that lost cabin pressure, suffers permanent hearing loss
Hindustan Times, Mumbai |
Sadaguru Pandit
Nov 22, 2018 02:54 PM IST
Mukesh Sharma suffered bleeding in his ears in the incident of loss of cabin pressure on a Jet Airways flight on September 20. He was later diagnosed with permanent hearing loss.
Two months after a sudden drop in cabin air pressure in a Jet Airways Mumbai-Jaipur flight caused injuries in some passengers, one of them, Mukesh Sharma, has been diagnosed with permanent hearing loss.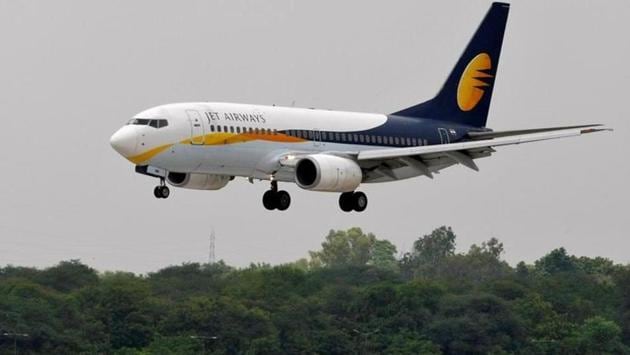 Sharma, a PhD researcher from University of Aveiro, Portugal, who suffered bleeding in his ears in the incident on September 20, said he underwent an audiometry test on November 12 at a Jaipur hospital to diagnose the extent of his hearing loss.
"The reports revealed that I have suffered a permanent hearing loss. There were a number of soft sounds I wasn't able to detect and unless a person is standing face-to-face with me and speaking, I am not able to listen to the words. While speaking on phone, I use my left ear as the right one is most affected," said Sharma.
Dr Pawan Singhal, assistant professor, ENT, Sawai Man Singh Hospital, Jaipur, who has been treating Sharma, and Ankur Kala, another passenger who had similar injuries, said that they had barotrauma—a blockage of Eustachian tube,which connects ear and mouth, caused due to air pressure difference in the inside and outside ear. "Apart from barotrauma, there was internal bleeding and swelling in all the patients along with tinnitus—a constant ringing sensation. He (Sharma) has suffered a sensorineural hearing loss (caused due to damage to the inner ear or to the nerve from ear to brain) and I suggested a cochlear implant as the permanent solution to the damage," said Dr Singhal.
Sharma, who was working as a research scholar in Portugal for two years after completing his PhD, said he discontinued his job as a professor due to the accident and other personal problems. "I have been stressed due to the incident and missed the opportunity to apply at the university. I am taking up a post at Ajmer University as a chemistry professor for now," Sharma added.
The issue as doctors have suggested is likely to worsen with age and is irreversible unless he undergoes a surgery. Sharma said that the implants alone cost over ₹5-6lakhs and the surgery may cost him much more including the treatment and medicine charges. "I have no other way as being a professor, listening and speaking are the basic necessity,' said Sharma. He has already spent over ₹15,000 in treatment and travelling from his residence at Ajmer to Jaipur.
Kala, a businessman from Jaipur who was returning to the city after a day's visit to Mumbai when the incident took place, said that they are in process to file a case against the airlines in consumer courts for causing mental stress and physiological damage. "The doctors said that the internal swelling is yet to be resolved and I am still not able to tolerate sharp noises or big sounds. We were initially asked to submit our medical bills by the airlines for compensation but the idea that even after such an incident, our medical bills will be scrutinized and paid, didn't sound fair to us, so we didn't. Compensation will be a part of our demands in consumer courts," said Kala.
Thirty out of 166 passengers of the Mumbai-Jaipur flight (9W 697) suffered headache, nose and ear bleeding after the pilots forgot to switch on the system to maintain cabin pressure. The flight was turned back to Mumbai after take-off after oxygen masks dropped during the climb. The injured passengers were moved to Nanavati Hospital for further treatment. Sharma, along with the other victims, are now preparing paperwork to file a case in consumer courts against the physical and psychological strain caused by the airlines. The passengers said they have not received any compensation as the probe into the incident is still underway.
Jet Airways did not respond to HT's requests for a comment.