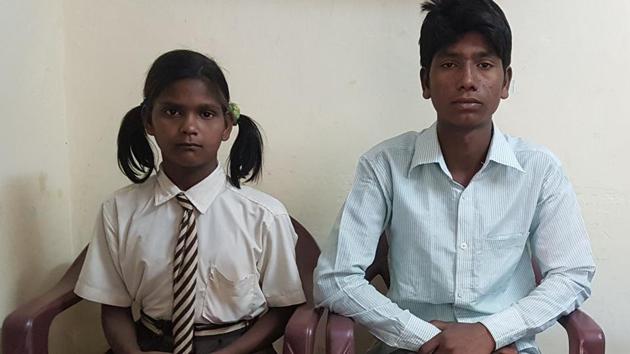 PM gives Rs 50K to Kota orphans who found almost Rs 1 lakh in demonetised notes
The children had written an open letter to the Prime Minister seeking his help in dealing with the money they had found.
Hindustan Times, Kota | By Aabshar H Quazi
UPDATED ON JUN 16, 2017 10:07 PM IST
Prime Minister Narendra Modi sanctioned Rs 50,000 for an orphan brother-sister duo in Kota who had found Rs 96,500 in demonetised bank notes months after the deadline to exchange such notes was over.
Apart from the money sanctioned from the Prime Minister's Discretionary Fund (PMDF), Modi also got the two children, 17-year-old Sooraj Banjara and his nine-year-old sister Saloni, insured under the Pradhan Mantri Suraksha Bima Yojana (PMSBY) and Pradhan Mantri Jeevan Jyoti Beema Yojana (PMJJBY). He also released the insurance premium of Rs 1,710 in advance for a period of five years.
The children live in a shelter home.
"Although the sanctioned amount and insurance premium amount may not be sufficient for resolution of your problems, but I am sure that such assistance will certainly reduce your problems to some extent," Modi said in a letter to the children.
After Reserve bank of India expressed helplessness in exchanging such large number of notes – 171 notes of Rs 500 and Rs 1,000 – the children, on March 25, wrote a letter to the Prime Minister seeking help.
"After knowing about your present state through your letter, I sympathise with you," the PM said in the letter that the children received on Friday.
Chairman of Child Welfare Committee, Kota, Harish Gurubakshani confirmed that the children received the PM's letter dated June 6. The sanctioned money has also been transferred to the siblings' bank account in Kota.
"We had written an open letter to the Prime Minister with the hope that he will listen to our grievance. He has finally listened to us," Suraj said.
"The currency notes we found at our paternal house had turned into paper following demonetisation, but PM Modi's assistance will help us in compensating the loss to some extent," he added.
Some social organisations in Kota donated Rs 25,000 to the siblings a couple of months ago.
The money was apparently set aside by the children's mother. They found the money in March this year when the Kota child welfare committee took them to their house in Sahrawada village. Some jewellery was also found.
The house was locked after the siblings were brought to the children's home four years ago when their mother was murdered. Their father had died earlier.
Also read | Kota MP steps in, says will help siblings exchange Rs 96,000 in old notes
Close