Possibility of Aadhaar misuse cannot be sufficient reason to strike down law, says Supreme Court
Congress leader Kapil Sibal was appearing for one of the 30 petitioner who have challenged the Aadhaar law in the top court.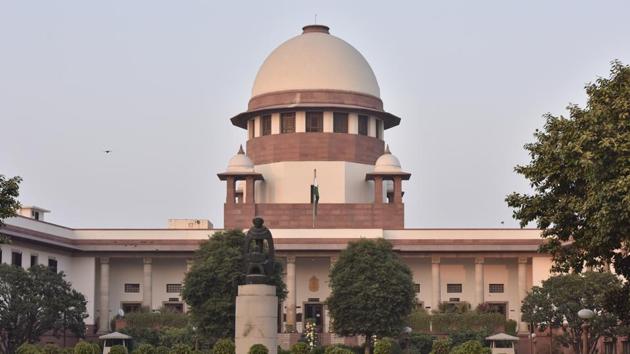 Updated on Feb 07, 2018 07:48 AM IST
Hindustan Times, New Delhi |
, New Delhi
HT Correspondent
The possibility of misuse of Aadhaar law cannot be a reason for striking it down, the Supreme Court observed on Tuesday while hearing petitions challenging various government notifications making the 12-digit unique identity number mandatory for various social schemes and services, including some provided by private firms.
Justice DY Chandrachud, one of the five judges on the bench hearing the Aadhaar case said: "There are a number of judgments where the court has held that mere apprehension of misuse is not sufficient reason to strike down a law."
Justice Chandrachud was responding to a proposition by senior advocate and former Communication and Information Technology minister Kapil Sibal's argument that Aadhaar has the potential of being misused by governments and private corporations.
Sibal is appearing for one of the 30 petitioner who have challenged the Aadhaar law in the top court.
The former minister in the UPA government which ushered in the Aadhaar scheme attacked the project, calling it a Right to Information Act for the government.
In a rare display of agreement with the Prime Minister, Sibal said he agreed with Narendra Modi's recent statement at the World Economic Forum in Davos that a country that controls data will control the world. "Similarly, he who controls the data in India controls India," Sibal added.
Sibal also pointed out that "no law can and should allow an individual's data to be put at risk in the absence of technologically assured and safe environment".
Emphasising the need to have a data protection law to safeguard an individual's privacy, Justice Chandrachud said, "Even voluntary parting of personal data to a private entity is only "notionally consensual". That is why we have pointed out (in the privacy judgment) the need for a proper data protection regime."
Meanwhile, senior Advocate Shyam Divan concluded his marathon six-and-a-half days of arguments opposing the Aadhaar project. He summed up is arguments with a reference to Mahatma Gandhi's protest against the Transvaal Law – which mandated every Indian living in South Africa to submit to physical examinations, provide fingerprints, and carry a registration certificate at all times.
Close Story