'Pressure to find a scapegoat': Air India pilots' body on Shankar Mishra case
Updated on Jan 21, 2023 07:36 PM IST
Air India Pilots' Guild is mulling to take legal route against the suspension of the licence of the pilot in the Shankar Mishra urination case as it claimed that there was no negligence on part of the pilot of the flight.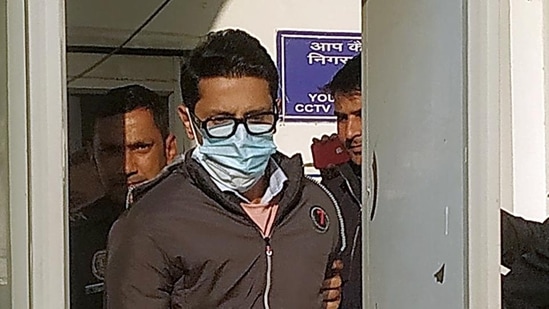 As the Directorate General of Civil Aviation suspended the licence of the pilot-in-command of the New York-New Delhi flight on which Shankar Mishra urinated on an elderly passenger in a drunken state, the Air India Pilot's body is considering legal options against the decision, a member told news agency PTI. The pilot acted promptly and maturely and the incident was reported to the authorities at that time only, the member said alleging that there is a lot of "pressure to find a scapegoat in the entire case".
Read | Emails show Air India's top executives knew of incident hours after flight
The DGCA imposed a fine of ₹30 lakh on Air India, ₹3 lakh penalty on the airline's director of in-light services and suspended the licence of the pilot-in-command for three months. "It has all been reported to the company at that time. If after all of this, you still think that the pilot has not acted, then we need to understand what you are talking about and why you find him at fault," the pilots' body member said.
Read | Shankar Mishra's lawyers say there was no 9B seat, Air India 'imagining' things
The urination incident took place on November 26 and was reported in the media almost after a month after the elderly woman wrote to the Air India authorities. Accused Shankar Mishra was arrested on January 6 and has not been granted bail in the case. While his lawyers contested that he did not urinate of the complainant, a parallel tussle is now going on over whether there was any 'dereliction of duty'.
Email exchanges have revealed that Air India's senior management, including its chairman and managing director Campbell Wilson, were made aware of the incident two hours after it took place.
In its internal report, Air India held Shankar Mishra responsible for the incident and banned him from flying on Air India for four months.
As soon as the incident came to the fore, the role of the airline was questioned as it was alleged that the woman who was peed on had to sit on the crew seat after she reported the incident. With contradictory claims and several unofficial accounts now surfacing, what happened on the flight remains shrouded with mystery. A crew account suggested when the woman passenger complained against Shankar Mishra, they found Mishra sleeping.