RBI governor can neither be a cheerleader for govt, nor an unconstrained critic: Raghuram Rajan | New book
Sep 03, 2017 04:35 PM IST
A RBI governor can neither be a 'cheerleader for the government, nor an unconstrained critic', Rajan writes in his new book.
As RBI governor, Raghuram Rajan forged a reputation of being an outspoken technocrat who articulated his views as effectively in private as he did in his public speeches. Did that make him an unconstrained critic of the government or its cheerleader? How did the media view him? Why did he feel a special responsibility towards the country's youth? The risk manager par excellence opens up on what drove him in a new book--a compilation of his speeches he gave while at the RBI, embellished with insightful commentary on what prompted each of them. Here are some excerpts: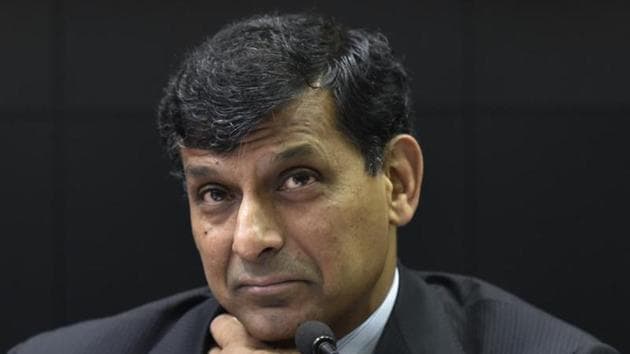 The Governor of the Reserve Bank is much more than just a regulator or a central banker. Since the RBI is both the lender of last resort, as well as the custodian of the country's foreign exchange reserves, the Governor is the primary manager of macroeconomic risk in the country. If the Governor takes this role seriously, he (or she) has to warn when he fears the economy is in danger of going down the wrong path. As an apolitical technocrat, he can neither be a cheerleader for the government, nor can he be an unconstrained critic. This is a fine line to tread, and the Governor has to pick both the issues he speaks on, as well as the tone of his commentary, very carefully.
The mistake on all sides is to treat the RBI Governor as just another bureaucrat. If the Governor takes this mistaken view, he ends up being subservient to the central and state governments, and not offering an independent technocratic perspective that could keep the nation from straying into economic distress. The RBI Governor has to understand his role, and know it occasionally entails warning of macroeconomic risks from government actions or saying 'No!' firmly.
Every government tests what the RBI Governor will acquiesce to, and ideally, it will not push beyond a point, knowing that the RBI's cautions are worth heeding. If the government takes the mistaken view that the RBI Governor is just another bureaucrat, it will be displeased when it sees the Governor deviating from the usually deferential behaviour of bureaucrats, and it will strive to cut him down to size. This does not serve the country either.
I was determined not to neglect my responsibilities as national risk manager, even while trying to explain to the government of the day why this was a necessary role. Where I had direct responsibility, this meant saying no in private occasionally, even while offering safer alternatives for what the government intended. Where I had indirect responsibility, this meant advising or counselling in private, and occasionally, when the issue merited a national debate, speaking in public. Of course, my past experience as Chief Economist of the International Monetary Fund, where my job was to identify macroeconomic risks across a variety of countries, gave me a unique cross-country perspective, and heightened my sense of responsibility.
I also felt this responsibility from a different source. Because of the relentless press attention, I realized that many young people who were looking for a role model now saw the Governor of the Reserve Bank as one they wanted to learn from and imitate. I felt I had to display the highest professional integrity, over and above the obviously necessary personal integrity, if I were to discharge my responsibility to these youth.
While the Governor has to warn about risks where necessary, he is not an agent for the opposition. He continues to be an essential part of the country's administration, and his objectives have to be the broader government objectives of sustainable growth and development. The danger in a country that is unused to legitimate words of caution, and a press that is accustomed to deference from bureaucrats, is that it may misinterpret this role. A new narrative may form around the Governor. He can come to be seen by the press and social media as a critic, and every speech or comment of his is then scrutinized for evidence that supports the narrative. Should the Governor disappear from public view and not speak for fear of misinterpretation, or should he take the risk in order to discharge his responsibilities? I chose the latter, in part because I thought it was extremely important that our country should steer a stable path when surrounded by so much global risk, and in part because I thought young people (including my own younger staff at the RBI) should realize that it is important to speak up when one's responsibilities demand it. I did, however, meet regularly with the government to share my views and listen to its point of view, and always left feeling that there was mutual understanding.
Given my risk manager's perspective, and given that we were recovering from the currency turmoil, in my first speech on the economy I tried to talk up what was going on in India. However, I also had to respect the dharma of the central banker, and not indulge in excessive hype. Indeed, this swing from excessive euphoria to excessive pessimism and back was the subject of my speech at Harvard Business School in October 2013.
"Exciting news! Hindustan Times is now on WhatsApp Channels
Subscribe today by clicking the link and stay updated with the latest news!"
Click here!
Get
Latest India News
along with
Latest News
and
Top Headlines
from India and around the world