SC verdict one of the most important since advent of Constitution: Chidambaram
Aug 24, 2017 02:32 PM IST
The verdict will have bearing on the government's Aadhaar scheme.
The Congress on Thursday hailed the Supreme Court's decision on right to privacy with P Chidambaram calling it a landmark verdict and one of the most important judgments delivered by the top court since the advent of the Constitution of India.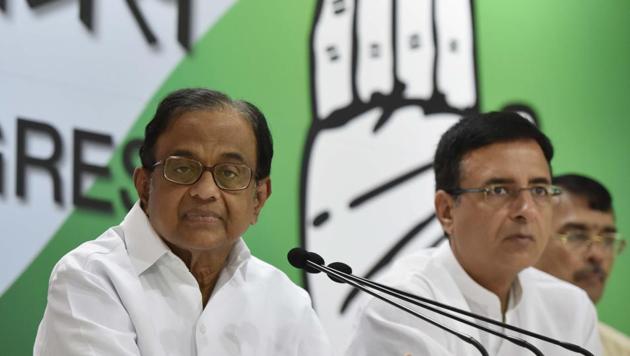 The verdict has given the main opposition party a handle to attack the BJP-led NDA government for what it called attempts to invade the privacy of the people.
Stay tuned with breaking news on HT Channel on Facebook.
Join Now
"Today, we can once again celebrate our freedom. Tomorrow, there will be other challenges, other questions, and other attempts to invade the right to privacy. We shall overcome those challenges too," senior Congress leader P Chidambaram told reporters.
He said the most important fundamental right of a citizen is embodied in Article 21 of the Constitution. "It is the right to life and liberty. Civilised societies will breathe meaning into that precious right and guard against any erosion of that right."
Chidambaram said the Article 21 has acquired a new magnificence by virtue of this judgment. "Privacy is at the core of personal liberty. In fact, privacy is an inalienable part of life itself."
He said the Aadhar, as conceived by the previous Congress-led UPA government, posed no challenge to the right to privacy. We "It is Modi sarkar's implementation that does. It is the current government which argued that there is no fundamental right to privacy," he said. "We salute the Supreme Court and the many counsels who worked tirelessly, did extensive and splendid research and presented persuasive arguments before the court."
Congress Vice President Rahul Gandhi welcomed the court's decision, tweeting,
Party spokesperson Randeep Surjewala tweeted,
Here's how other opposition parties reacted to the decision:
AAP
Delhi Chief Minister and AAP National Convener Arvind Kejriwal welcomed the Supreme Court verdict.
Minutes after the landmark decision by the apex court, the chief minister tweeted,
CPI-M
Communist Party of India (Marxist) general secretary Sitaram Yechury said the Supreme Court's ruling that the right to privacy is a fundamental right will have far-reaching consequences in various domains.
TMC
West Bengal Chief Minister Mamata Banerjee on Thursday also welcomed the ruling.
The verdict will have bearing on the government's Aadhaar scheme that makes compulsory linking of the unique biometric identity with bank accounts, income tax returns and for availing government benefits. The petitions challenging Aadhaar will now be referred to a separate five-judge bench.
(With agency inputs)