'Say Vande Matram or leave India': Dalit activist Kancha Ilaiah 'heckled'
Police rescue writer from suspected right-wing crowd that tried to attack him outside a court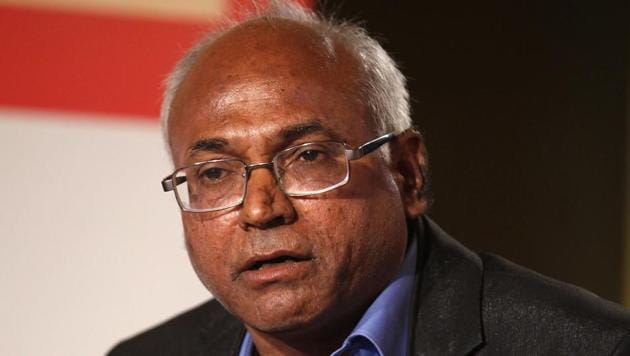 Updated on Nov 23, 2017 11:01 AM IST
Right-wing activists attempted to attack Dalit rights campaigner and writer Kancha Ilaiah, who was rescued by Telangana police outside a court in Jagital district's Korutla town.
Ilaiah later told media that the attack was by people belonging to the Arya Vysya community and the Bharatiya Janata Party, who at one point allegedly threatened to "cut him into pieces" and told him to chant "Vande Mataram" if he sought to stay in India.
According to police, Ilaiah was getting into his car on Wednesday when a large number of youth holding placards and saffron flags tried to surround him and raised slogans. Some tried to attack him with slippers and others hurled eggs.
"However, the police safely got him into the car and whisked him away from the spot," Korutla police inspector Rajasekhar Babu said.
Ilaiah told the media later that the frenzied mob attacked his car with slippers and raised abusive slogans. He said that a day before as well, some people stormed his meeting at Jagitial where he was addressing a farmers' gathering.
"The police shifted us to a safer location," he said.
The writer ran into controversy with his latest book in Telugu which described the Arya Vysyas, a trading community, as "Samajika Smugglerlu" (social smugglers).
This prompted protests across the two Telugu states of Andhra Pradesh and Telangana. Protesters asked him to apologise, a demand Ilaiah has rejected.
They also moved the Supreme Court for a ban on the book, but the top court held that his freedom of expression cannot be curtailed.
There were several cases slapped against him in the two states on the book. At the Korutla court, the case came up for hearing on Wednesday.
Close Story
Personalise your news feed. Follow trending topics