SC gives Centre three weeks to respond to PIL on ED director's tenure extension
Jan 31, 2023 08:58 AM IST
Solicitor General Tushar Mehta stated that the petitioner is extensively relying on the September 2021 judgment where the Centre moved an application seeking clarification/modification
The Supreme Court on Monday gave the Centre three weeks to respond to a petition questioning the third extension given to director of the Enforcement Directorate (ED) Sanjay Kumar Mishra, while also indicating that it will not entertain any review of its September 2021 judgment that directed against further extension to Mishra based on the law being subsequently changed.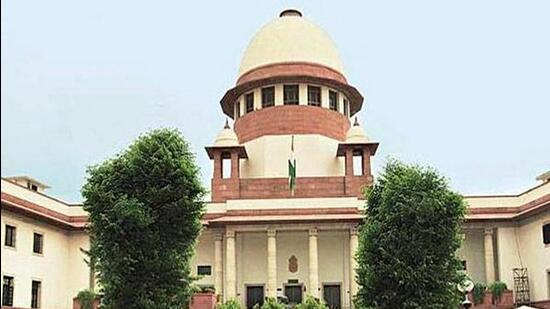 "Subsequent legislative change cannot be a ground to review our earlier order (passed on September 8, 2021)," a bench of justices BR Gavai and Vikram Nath said.
The court passed the order while hearing a public interest litigation (PIL) filed by Congress leader Jaya Thakur challenging the order issued by the central government in November 2022 to extend Mishra's tenure by a year.
Solicitor General Tushar Mehta stated that the petitioner is extensively relying on the September 2021 judgment where the Centre moved an application seeking clarification/modification. "The entire petition is based on the conclusions in the judgment. In that matter, we have moved an application for clarification. Let this matter be tagged along with that," Mehta said.
The bench said, "We will not entertain such an application. It amounts to review of our order." The petitioner was quick to object to the SG's submission on the grounds that the Centre was employing delay tactics to make this petition infructuous.
Also Read:Govt extends tenure of ED director Sanjay Mishra for one more year
Senior advocate Anoop Chaudhary informed the bench that similar petitions are pending before the top court where earlier extensions given to the same officer were challenged. However, no effective orders could be passed over time. "They took time after time in the earlier proceedings till his tenure expired." During the pendency of these petitions, Mishra got the third extension from November 18, 2022 to November 18, 2023.
The court has posted the matter for hearing on February 27.
Based on the current petition, the SC had issued a notice to the Centre, the Central Vigilance Commission and Mishra on December 12 granting six weeks to file responses. Thakur stated in her plea, "The extension of tenure of respondent (Mishra) is destroying the democratic process of our country."
Mishra is a 1984-batch Indian Revenue Service officer who got his first one-year extension before his two-year tenure came to a close in November 2020. This was challenged before the Supreme Court by an NGO named Common Cause, leading to the September 2021 verdict.
On November 15, 2021, the Centre brought in the amendments to the Central Vigilance Commission Act and the Delhi Special Police Establishment Act, governing the appointment of heads of ED and Central Bureau of Investigation, by which Section 25 of the CVC Act was amended.