SC to examine constitutional validity of polygamy and nikah halala, seeks govt's response
While polygamy allows a Muslim man to have four wives, nikah halala deals with the process in which a Muslim woman has to marry another person and get divorced from him before being allowed to marry her divorcee husband again.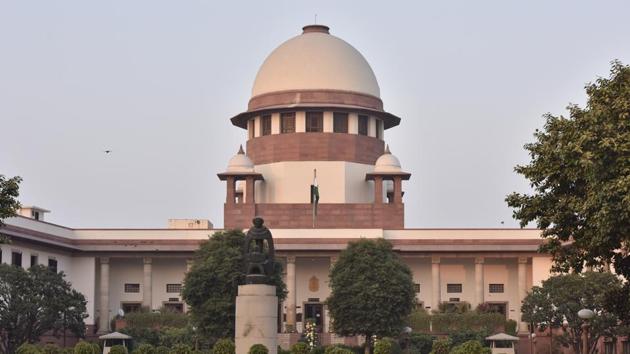 Updated on Mar 26, 2018 10:58 PM IST
The Supreme Court agreed on Monday to determine whether polygamy, 'nikah halala', 'nikah mutah' and 'nikah misyar', prevalent among some Muslims, are unconstitutional and sought a response from the Centre on four petitions that asked these practices to be declared as discriminatory against women.
As requested by the counsel appearing for the petitioners, which include two women who say they are victims of these practices, a bench led by Chief Justice Dipak Misra referred the matter to a Constitution bench.
It was argued by the lawyers that the seven-month-old judgment that struck down the practice of instant triple talaq had kept open the issue of polygamy and nikah halala.
While polygamy allows a Muslim man to have four wives at the same time, 'nikah halala' is a process in which a Muslim woman has to marry another person, consummate the marriage and then get divorced from him, before being allowed to remarry her husband who had divorced her.
'Nikah mutah', or pleasure marriage, is a temporary marriage contract in which the duration of the union and the mehr (paid at the wedding) is specified and agreed upon in advance. It is a private contract made in a verbal format with some preconditions -- the woman must not be married, she should be "chaste", "not addicted to fornication" but may not be a virgin. The marriage ends after the specified period is over and the women undergo iddah (a period of abstinence) once the union ends.
In 'Nikah misyar', the husband and wife renounce several marital rights, such as living together, the wife's rights to housing and maintenance money, and the husband's right to access.
The four petitioners are Sameena Begum and Nafisa Khan, and two men, Moullim Mohsin Bin Hussain Bin Abdad Al Kathiri and Ashwini Kumar Upadhyay.
A bench led by former chief justice JS Khehar had in August 2017 held triple talaq unconstitutional by 3-2 majority. Following the judgment, the National Democratic Alliance (NDA) government brought The Muslim Women (Protection of Rights on Marriage) Bill, 2017 to criminalise instant triple talaq and give a punishment of up to three years in prison for men who contravened the law. The bill has been passed in the Lok Sabha but it is yet to get a nod in the Rajya Sabha, where the BJP-led NDA lacks a majority.
On Monday, senior advocate Mohan Parasaran argued on behalf of Upadhyay that a ban on polygamy and other practices was needed to secure basic rights.
Upadhayay has sought a declaration "that the provisions of the IPC are applicable on all Indian citizens and triple talaq is a cruelty under section 498A (husband or relative of the husband subjecting a woman to cruelty) of the IPC, 'nikah-halala' is rape under section 375 (rape) of the IPC, and polygamy is an offence under section 494 (marrying again during lifetime of husband or wife) of the IPC."
One of the petitioners has contended that the law against bigamy has been rendered inapplicable to Muslim women due to polygamy and no criminal complaint can be filed against a husband.
She has sought that the Dissolution of Muslim Marriages Act, 1939, be declared unconstitutional as it violates Articles 14, 15, 21 and 25 (freedom of conscience and free profession, practice and propagation of religion) of the Constitution.
The petition has contended that while the Muslim law allows a man to have multiple wives by way of the temporary marriages or polygamy, the same permissions are not extended to women.
Reacting to the SC order, advocate Karuna Nandy said: "Women's rights are fundamental. Practices such as nikah halala are brutal. It is, however, troubling to me that Muslim women organisations are not present before the court and that it appears to be two individual Muslim women and one Muslim man and one Hindu Brahmin man. Since the court has agreed to hear this set of petitions, I do hope that several organisations with a diversity of views represent themselves before the court."
Close Story