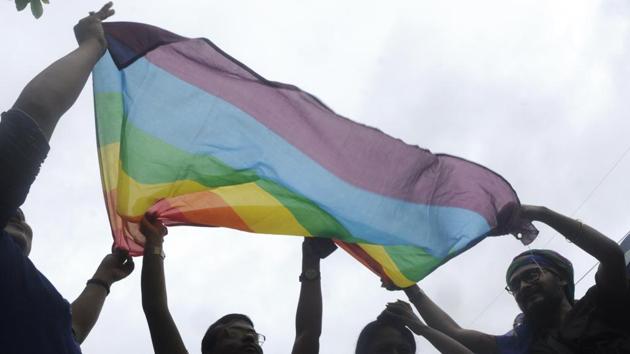 Activist put behind bars 17 yrs back under 377, eyes new law for freedom
One of the last activists facing action under an anti-gay colonial-era law killed off by a landmark Supreme Court ruling expressed hope Friday that he would escape punishment in a new age of liberalisation
New Delhi | By Agence France-Presse
UPDATED ON SEP 07, 2018 05:30 PM IST
One of the last activists facing action under an anti-gay colonial-era law killed off by a landmark Supreme Court ruling expressed hope Friday that he would escape punishment in a new age of liberalisation.
Arif Jafar, 48, was arrested in 2001 under the notorious Section 377 law, which was struck down on Thursday.
"It was quite traumatic. I was picked up from my office with four others," Jafar told AFP.
"I was beaten up in the jail for 15 days continuously until my fellow prisoners complained.
"I was denied every basic human right. I was made to sleep on the floor and I was not even given water to drink. It was horrible," he said, his voice choking with emotion.
The case has still not come to trial because other accused are missing. Jafar, who now runs a London-based foundation to counter AIDS and promote gay rights, was at the Supreme Court and collapsed in tears after the ruling.
"Finally I can appeal to the courts by showing them the Supreme Court judgement and I can be free at last," Jafar said.
Many commentators said the five justices may have opened the doors to demands for greater civil rights for long-marginalised gays and lesbians, including same-sex marriage.
The United Nations and rights activists around the world welcomed the Supreme Court ruling.
"This is a great day for India and for all those who believe in the universality of human rights," the UN High Commissioner for Human Rights Michelle Bachelet said in a statement Friday.
"I hope that other courts elsewhere in the world will look to India's example and be encouraged to move in the same direction."
But Prime Minister Narendra Modi's BJP has yet to make a comment on the ruling.
Modi's administration had initially opposed dismantling Section 377, though in July government lawyers said they would give in to the "wisdom" of the top court.
Justice D.Y. Chandrachud, who was among the five judges to strike down the law, said in his ruling that the government should have taken a categorical stand.
Congress and other small regional parties have welcomed the verdict.
Rashtriya Swayamsevak Sangh (RSS), said it does not consider homosexuality a crime but it did not support same-sex relations.
"Traditionally, Indian society does not accept such relations," it said in a statement.
Topics
Close