Supreme Court stays death penalty of MP man who raped child, killed her
Updated on May 29, 2018 04:15 PM IST
Two men had raped the minor girl and then killed her in Madhya Pradesh in April last year. They were awarded death penalty by a trial court.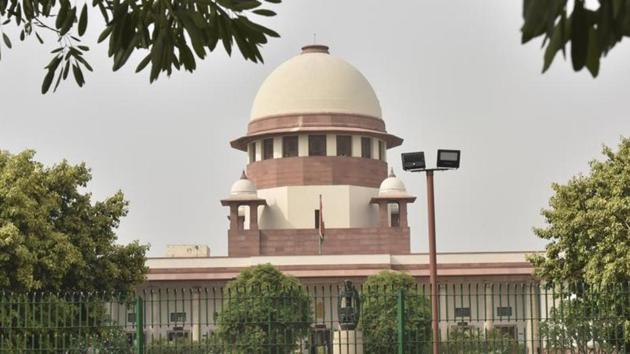 The Supreme Court on Tuesday stayed the execution of a death row convict who along with another person was given capital punishment for raping and murdering an 11-year-old girl in Madhya Pradesh last year.
A bench of Justices L Nageswara Rao and Mohan M Shantanagoudar issued a notice to the Madhya Pradesh Police on the appeal filed by convict Satish, challenging the state high court's May 9 judgement upholding the death penalty awarded to him by the trial court.
"We will issue notice and stay the execution," the bench said.
Besides Satish, the high court had also upheld the death penalty awarded by the trial court to convict Bhagwani in the case. The execution of Bhagwani was stayed by the apex court last week.
The capital punishment awarded to both the convicts by the trial court was confirmed by the high court, which had taken note of the "alarming increase" in the incidents of child rape and the growing anger in the society over such offences across the country.
According to the police, both of them had raped the minor girl who was residing with her family in their village during the intervening night of April 14-15 last year. They had then killed her, it said.
The police had said that the girl had gone to attend a ceremony in the village along with her parents on April 14 last year and went missing from there.
Her body was recovered the next morning, the police had said, adding that during the probe, it was found that the duo, who were initially absconding from the village, had a verbal altercation with the victim's father a day prior to the incident.
Both of them were later arrested and the trial court had awarded them death sentence.
They had denied all the charges against them during the trial as well as before the high court.