Surat builder arrested for extorting bitcoins, cash worth
₹

155 crore

Shailesh Bhatt had invested in a bitcoin ponzi scheme worth

₹

1,000 crore. To recover his investment, Bhatt's accomplices kidnapped a person by posing as income tax officials.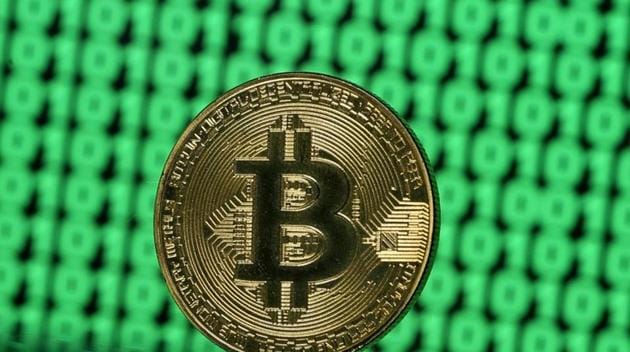 Updated on May 22, 2018 12:34 PM IST
The Gujarat police have booked a Surat-based builder Shailesh Bhatt and eight others for allegedly extorting over ₹155 crore in cash and bitcoins from two persons.
Bhatt had in February accused a team of Amreli crime branch police of abducting him and extorting 176 bitcoins worth ₹7.5 crore from him.
Nine policemen, including a superintendent of police, were booked on his complaint.
While investigating the case, the state Criminal Investigation Department (CID) learnt about a bitcoin ponzi scheme worth ₹1,000 crore, in which Bhatt had invested.
"Around two years back, one Satish Kumbhani of Surat floated a company called Bit Connect and lured people like Bhatt to invest in it to get huge returns. Bhatt had invested ₹2 crore in it. However, its promoters shut shop in January this year and went underground," said director general of police (CID) Ashish Bhatia.
To recover his investment, Bhatt's accomplices first kidnapped one Piyush Savalia by posing as income tax officials. Savalia used to work with Bit Connect and was confined in a farm house at gun point for three days in January, Bhatia said.
"On February 1, Bhatt's men kidnapped Dhaval Mavani at gun-point and forced him to transfer 2,256 bitcoins worth ₹131 crore into their account. The builder and his accomplices had also transferred another set of 166 bitcoins worth ₹9.64 crore into their account," said Bhatia.
To set Mavani free, Bhatt and his accomplices also extorted ₹14.5 crore in cash from his family, which the builder received through the Angadia service (an unofficial cash courier service), he said.
"Bhatt and his accomplices extorted bitcoins and cash worth a total of ₹155.14 crore. Later, they distributed the bitcoins among themselves. Bhatt had kept around 700 bitcoins," the CID official said, adding that since Bhatt was not tech-savvy, he took the help of his nephew Nikunj Bhatt to transfer these bitcoins.
The entire conspiracy was unearthed when Savalia was questioned by the CID recently. Bhatia said Bhatt had even paid ₹34.5 lakh to Savalia to give a false statement that he was never kidnapped by the builder and his men.
While two persons, including Bhatt's nephew, Nikunj Bhatt, and Dilip Kanani have been arrested on charges of kidnapping and extortion, a search is on for others, said Bhatia.
"A fresh FIR against Bhatt and his nine aides has been registered after new details emerged during the ongoing probe in the February case,'' Bhatia told reporters.
After the arrest, the sleuths recovered 152 bitcoins ( ₹8.58 crore), which were in Kanani's "wallet".
It all started when Bhatt alleged that Amreli policemen had kidnapped him and his business partner Kirit Paladia from Gandhinagar on February 9 and extorted bitcoins.
Bhatt had alleged that former BJP MLA Nalian Kotadiya was also involved in the conspiracy to extort bitcoins worth over ₹9 crore.
So far, Paladia, Amreli superintendent of police Jagdish Patel, Amreli crime branch inspector Anant Patel, two constables and a middleman have been arrested in the case.
Seven constables of Amreli district police, allegedly involved in the case, are on the run.
Recently, a sessions court here had also issued arrest warrant against Nalin Kotadiya, who has been evading arrest ever since his involvement was surfaced during the probe.
(With agency inputs)
Close Story