Man booked for 'causing public nuisance' over smelly socks
Dec 01, 2017 05:29 PM IST
It happened when fellow passengers objected after the man took off his socks and shoes in the bus he was travelling.
A tourist from Bihar who was travelling from Dharamshala to Delhi in a Volvo bus has been booked for "causing public nuisance" after he allegedly got into an altercation with fellow passengers over stinking socks.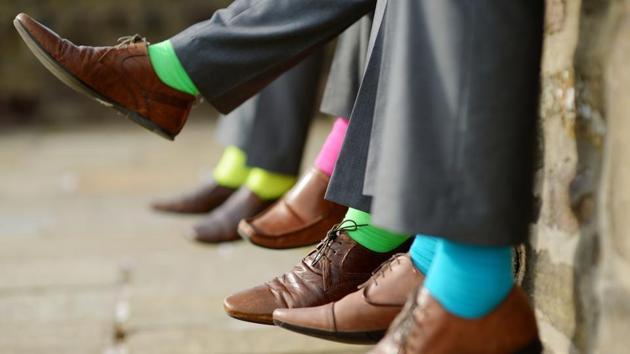 The incident took place on the intervening night of November 26 and 27 when Prakash Kumar, 27, who was travelling to Delhi from Dharamshala, took off his socks and shoes in the bus.
Unable to bear the stink emanating from his socks, the fellow passengers asked the youth to either put them in his bag or throw out. Kumar, however, refused to do either, resulting in a heated exchange between him and other passengers.
The driver and conductor stopped twice or thrice to resolve the issue and asked Kumar to throw the socks but he refused to budge.
Passengers then forced the driver and conductor to pull over at Bharwain police station in Una district and lodged a complaint against Kumar, who was booked under Section 107/51 of the Code of Criminal Procedure (CrPC).
Police registered a case of causing a public nuisance against Kumar on November 27. He was later released on surety by the sub-divisional magistrate Amb, under whose jurisdiction the area falls.
Superintendent of police (SP, Una, Sanjeev Gandhi confirmed that Kumar was booked on complaint of co-passengers. He told that Kumar also created ruckus at Bharwain police station.
Later, Kumar filed complaint against fellow passengers alleging that his sock did not stink but they quarrelled with him for no reason.