UP amends law to dodge apex court ruling on ex-CMs' stay in govt bungalows
The Akhilesh Yadav cabinet approved on Wednesday crucial changes to a legislation allowing former chief ministers to occupy government bungalows indefinitely, a move aimed at skirting an August 1 Supreme Court ruling barring such largesse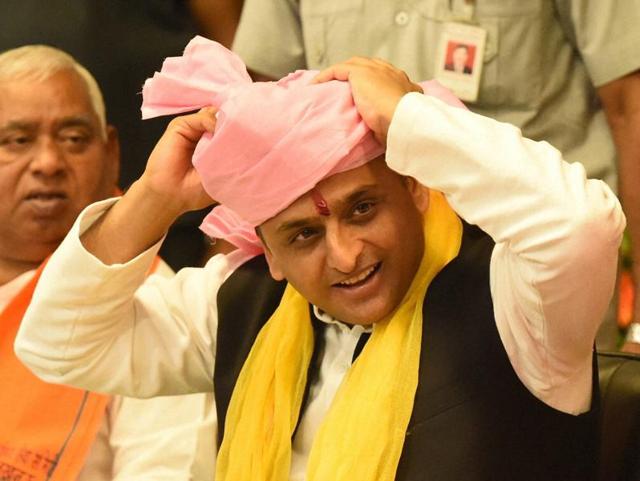 Updated on Aug 17, 2016 09:02 PM IST
The Akhilesh Yadav cabinet approved on Wednesday crucial changes to a legislation allowing former chief ministers to occupy government bungalows indefinitely, in an apparent move aimed at skirting an August 1 Supreme Court ruling barring such largesse.
The amendments to the Uttar Pradesh Ministers (Salaries, Allowances and Miscellaneous Provisions) Act, 1981 will also see an average three-fold hike in wages of all ministers with the chief minister now entitled to Rs 40,000 per month in place of Rs 12,000 earlier.
However, the chief minister will draw a gross salary of Rs 1.4 lakh/month that includes several perks entitled to him. Earlier his average salary was around Rs 1 lakh.
In its ruling, the Supreme Court had asked six former chief ministers, including Union home minister Rajnath Singh and Samajwadi Party chief and Akhilesh's father Mulayam Singh, to vacate their bungalows within two months.
Others facing eviction were Kalyan Singh, Mayawati, ND Tiwari and Ram Naresh Yadav.
The top court's judgment, on a petition filed by a Lucknow-based non-profit organisation, had held that rules allowing former CMs to stay in government bungalows were mere executive instructions without any statutory law.
Amendment to the Act -- which mandated all former CMs to vacate their premises within 15 days of demitting office -- would provide legal sanctity to the rules and allow continuation or fresh allotment of government bungalows to former chief ministers.
Experts, however, said that the Act is also open to legal challenge with the top court holding that the UP rules violated Article 14 of the Constitution that guarantees "equality before law".
The Cabinet also approved a proposal for preparation of a detailed project report (DPR) for metro train services in Allahabad and distribution of free bags to students from class 1 to 8.
Besides the chief minister, the ministers' salary has also been raised to Rs 40,000 per month from Rs 12,000 while that of ministers of state and deputy ministers has been increased from Rs 12,000 to Rs 35,000 per month.
As the chief minister and ministers are also members of any of the two houses of the state legislature they get an additional amount equivalent to the salaries and allowances of legislators.
A legislator is entitled to a salary of Rs 75,000 per month. The legislators also get a public service allowance of Rs 800 per day when the legislature is not in session. The public service allowance if Rs 1,000 per day when the House is in session.
Salaries of the chief minister and ministers in UP have not been increased for since 1981 though MLAs and MLCs were given a wage hike in 2015.
However, the salaries of UP ministers are still low compared to some other states such as Telangana where chief minister K Chandrasekhar Rao takes home a salary of Rs 4.21 lakh per month. Delhi chief minister Arvind Kejriwal's salary is Rs 1.2 lakh
Close Story
Personalise your news feed. Follow trending topics