Varanasi airport to get facial recognition security system under DigiYatra scheme
Walk-through security scanners capable of identifying passengers by their faces are expected to make short work of airport formalities; passenger details will be examined digitally through Aadhaar.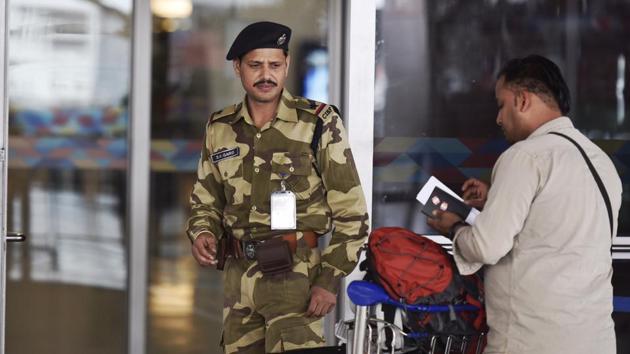 Updated on Jun 08, 2018 03:36 PM IST
The Lal Bahadur Shastri International Airport in Varanasi will soon become the first airport in the country to have an automated smart facial recognition system, ensuring hassle-free movement of travellers from entry to boarding points.
"The installation of the automated security system is already underway. Automated walkthrough security scanners equipped with facial recognition technology are being installed at the airport's entry, security and boarding points," said airport director AK Rai.
The system has been developed under Prime Minister Narendra Modi's ambitious DigiYatra scheme. Varanasi is among three airports – the others being Visakhapatnam and Kolkata – selected under the programme for availing of this facility.
The walk-through security scanners, which are capable of identifying passengers by their faces, will make entry into the airport faster and ensure automated check-ins without the requirement of any paper-based intervention. Details of passengers provided at the time of booking tickets will be examined digitally through their Aadhaar numbers.
DigiYatra is an ambitious initiative aimed at developing a digital ecosystem to provide the best possible paperless services to air travellers at every stage of their journey, from boarding to checking in and landing. Rai said the automated facial recognition checking system will be put into service over the next four months.
"Once the system is put in place, security checks will be done through facial recognition as soon as travellers walk through the scanner. Passenger details will be examined digitally," the airport director said.
However, there will be no change in the way luggage is being checked.
The DigiYatra scheme also aims to provide passengers with real-time notifications on air traffic congestion and resultant delays. Besides this, it will allow people to plan their trips more efficiently by identifying price trends and estimating future air fares.
Close Story