Want to make UP the most developed state in country, says Yogi Adityanath
Updated on Feb 20, 2018 07:47 AM IST
The Uttar Pradesh chief minister says people no longer fear red-tapism, investments will not suffer, no criminal or mafia, anti-social and anti-national can operate in UP.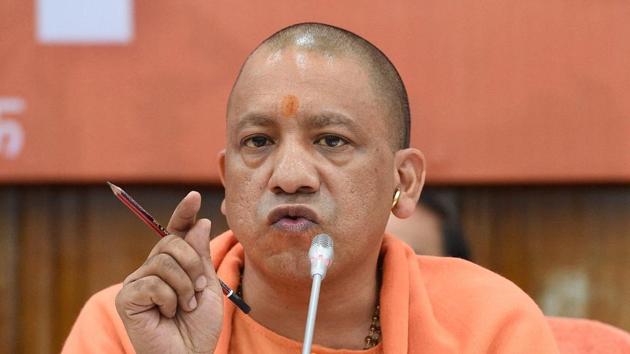 Livemint, New Delhi |
Gyan Varma
With a month left for his government to complete a year in office, Uttar Pradesh chief minister Yogi Adityanath is confident that his state will attract large investments, courtesy its push on the policy front and the state's advantages in terms of demography and farm output. In an interview, Adityanath spoke of employment generation, infrastructure development, betterment of farmers, and other sections of the population. Edited excerpts:
The state government is about to complete its first year in office. What is your assessment?
Our government has completed 10 months in office. In these months, we have tried to understand the requirements of Uttar Pradesh, the steps needed so that UP becomes part of the list of developed states in the country and how to generate employment... we have discussed these issues in detail.
As a result of these discussions, we have come up with the plan of 'one district, one product' and the next step in this direction is the UP Investors Summit. UP has endless possibilities. I am surprised that even after abundance of natural resources, in the last 15 years we witnessed political anarchy, law and order problems, and corruption. This has damaged the image of the state.
How difficult was it to prepare for the investors summit?
The environment in the state has changed. People no longer fear red-tapism, investments will not suffer, no criminal or mafia, anti-social and anti-national can operate in UP. We are the first state that made changes in labour laws, we have made a friendly atmosphere to bring investments in the state. The result is in front of us.
In the past 10 months, we have decided on 14-15 policies for different sectors, especially policy for industrial and employment generation, food processing, MSMEs (micro, small and medium enterprises), aviation, handloom, power loom, textile and garment sector, information technology, electronic manufacturing, film sector, tourism and renewable energy. All these policies are ready and the remaining, such as pharma, will be implemented in the next few days.
We are creating a land bank. The same UP where only four districts used to get power, now gets power in all districts.
We have ensured that the law and order situation has improved. We also conducted several roadshows for the summit. People have become confident that UP is on the right path and has an investment-friendly environment. Over 8,000 people have already registered for the summit and more than 700 MoUs are ready.
UP is organising an investor summit and in the next one year, it will organise a global summit. Can you elaborate on the plan?
Our focus is on who takes part in the investor summit, to ensure that MoUs that are signed are implemented and then the Global Investor Summit will be organised next year. We are already working in this direction. Our team is working on this. The group that is part of the investor summit will be divided into two different teams. The first will work for the 'one district, one product' plan of the government to strengthen traditional work in UP. The second team will ensure that the chief secretary, secretary and principal secretary implement the MoUs. They will be made accountable for the work completed.
What is your vision for the state? What will be the legacy of your government?
We want to make Uttar Pradesh the most developed state in the country. We want to generate employment to channelise youngsters who migrate to different states.
What were the focus areas of your government in the last 10 months?
Our development initiatives focused on farmers, youth, women and villages in the first phase. Work is in progress. This is the first government that in the last 10 months managed to transfer Rs 80,000 crore to the accounts of farmers through direct benefit transfer. We have implemented farm loan waiver and also paid Rs 25,000 crore due to sugarcane farmers.
Skill development is being promoted through vocational education. We have enrolled six lakh youngsters, of which 2.5 lakh have completed their course and 1.4 lakh have been given placement. These people are now earning between Rs 15,000 and 40,000 per month. We have also started a programme for start-ups.
Personalise your news feed. Follow trending topics