As wedding parties flee dry Bihar, West Bengal offers venues with bar licence
Updated on Jun 15, 2018 02:32 PM IST
These wedding venues, where families can celebrate without prohibition, will be owned and managed by the West Bengal tourism department.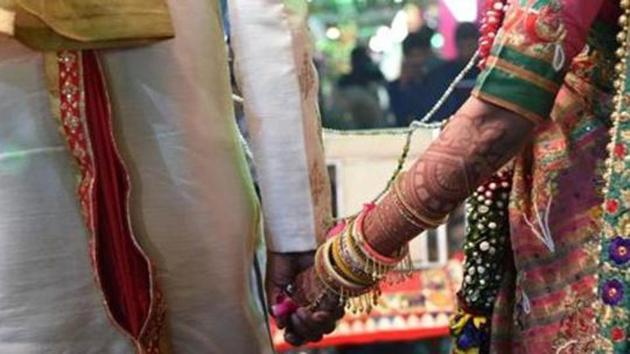 The West Bengal government is in the process of setting up mega wedding venues in townships close to the Bihar border so that families from the western neighbour, which is a dry state, can shift functions and raise toasts.
"We came to know that many families in Bihar are shifting their wedding functions to places such as Benaras in UP and Koderma or Ranchi in Jharkhand," Bengal tourism minister Gautam Deb said, noting that some even moved their functions to Kolkata, at a high cost.
"If we can offer venues closer to east Bihar, families from that region can shift there at lower expenses and the state can also earn some revenues," he said.
Six townships have been chosen for this purpose. These are Dalkhola, Karandighi and Raigunj in North Dinajpur district and Ranigunj, Asansol and Durgapur in West Burdwan district.
"These wedding venues will be managed and owned by the state tourism department. They would attract wedding parties from Bihar through private tourism agencies against a commission," an official said.
Apart from bar licences, the wedding venues will have big wedding halls, guest rooms, lawns and other infrastructure.
"The cost will be worked out shortly depending on what kind of facilities most marriage parties would like to have," said a tourism department official.
The USP of the move is alcohol, taxes of which contributed to 19% of Bengal's revenues in 2017-18.
Bengal profited from the prohibition in Bihar since April 2016. In 2017-18, Bengal's excise revenue rose to ₹8,700 crore in the revised estimate, a 50% jump over the budget estimate of ₹5,710 crore.
In 2018-19, the Bengal finance minister has projected 82% rise in excise collections compared to last year.
Patna-based event manager Atul Kashyap said that it is quite natural that those who have money to spend on family occasions will prefer a destination without prohibition.
"The case is not only for wedding ceremonies but also applicable for corporate events and birthday parties, among others," he said.
According to Manotosh Deb, Trinamool Congress MLA from Karandighi in North Dinajpur district that borders Bihar, such a project will provide employment to local people.
"Not just wedding venues, allied services such as decorators, flower suppliers and caterers will get a boost," the MLA said.
Incidentally, liquor sales got a boost in North Dinajpur district since Bihar government imposed prohibition.
Initially, the influx of tipplers from Bihar was during festive seasons such as Holi, Durga Puja, Christmas and New Year. "These days, sales go up every weekend, and several new tourist lodges, bar-cum-restaurants have come up in the region in the past two years," Deb said.
Personalise your news feed. Follow trending topics