'What's stopping you?' SC criticises govt for delay in appointing lokpal
Updated on Nov 23, 2016 11:19 PM IST
The Supreme Court on Wednesday criticised the government for the delay in appointing lokpal.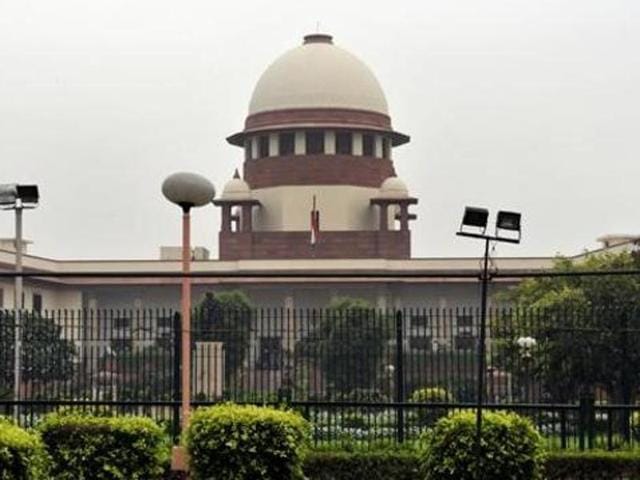 The Supreme Court hauled up the government on Wednesday for delay in appointing the country's first anti-corruption ombudsman, asking why it was dragging its feet if it was "so committed to cleansing corruption."
Parliament approved a law to create an independent anti-corruption agency in 2013 after a delay of almost 50 years, but the hiring of a federal-level ombudsman, or 'Lokpal', to run it has been stuck on the question of who should be on the appointment panel.
"Don't allow Lokpal to become a dead letter," a bench headed by Chief Justice TS Thakur told the government's top prosecutor attorney general Mukul Rohatgi.
"When you say the government is committed to cleansing corruption, then this (Lokpal) is the step in the right direction. Why should there be a feeling government is dragging the feet?"
The court's rebuke could be seen as embarrassing for Prime Minister Narendra Modi, who has made fighting corruption a corner stone of his policy goals and, as part of which, abolished two high-value banknotes this month.
The top court warned that it might pass an order if Parliament does not legislate quickly to enable the appointment of the watchdog, which is expected to prevent corruption in high places.
The hiring of the Lokpal is held up on a technicality. The 2013 law stipulated the selection panel will be headed by the prime minister and will include the leader of the opposition, the speaker of the Lok Sabha, the chief justice of India and an eminent jurist.
But the present Lok Sabha does not have a leader of the opposition. So, the government moved an amendment to the law to enable the leader of the single largest party to be part of the selection committee.
However, the opposition called for closer scrutiny of some other provisions the government included in the amendment. The tweaked bill then went to a parliamentary committee which gave its suggestions last year. The government is yet to make a decision on this.
Wednesday's observations by the top court came in response to a petition filed by a non-governmental organisation that has complained about the delay. Before this, Rohatgi contended the government did not control parliamentary proceedings and, hence, was not responsible for any delay.
But the court rejected Rohatgi's defence.
"It is not parliament. It is a government policy. When you are doing reforms, internal and external, you need to do something in this regard also", chief justice Thakur said.
"For the last two-and half years there is no leader of opposition. This position is likely to continue for next two and-half years, will you allow the law to become redundant, just because there is no leader of opposition?"
The court will hear the matter again on December 7.