Why the severity of India's rape problem can't be captured by crime statistics
Updated on Aug 09, 2018 07:43 AM IST
India does not recognise marital rapes as a criminal offence. According to the 2015-16 National Family and Health Survey (NFHS), around 6% of Indian women aged 15-49 have experienced sexual violence at least once.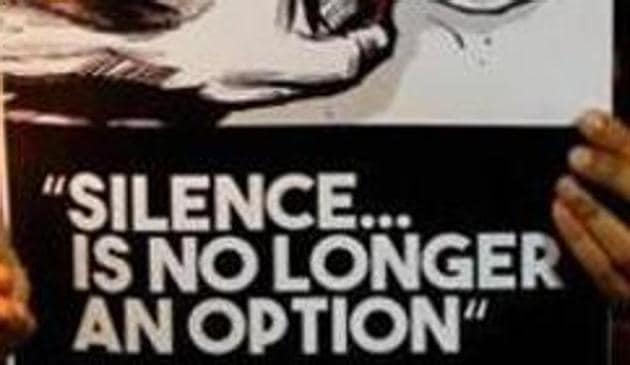 In June, a Reuters Foundation study declared India to be the most unsafe country for women. Although the findings were based on perception polls rather than actual crime figures, they triggered a political slugfest. The Opposition accused the government of failing to protect women. The government rejected the survey's findings.
With incidents such as the child rapes in shelter homes in Muzaffarpur and Deoria dominating the headlines, this debate is worth revisiting. Is India among the most unsafe places for women in the world? Have things changed for better or worse in the recent past? And last but not the least, can we even answer these questions conclusively?
Let us begin by comparing incidents of rape in India with other countries. The United Nations Office on Drugs and Crime (UNODC) gives country-wise statistics on rape crime rates (incidents per 100,000 population).
Crime rates are a better metric of comparing the incidence of any crime across place and time because they take into account the difference in population. For example, countries A and B with 100 and 10,000 women might have witnessed 10 and 50 rapes in a given year. Looking at incidents of crime might suggest that country B has a bigger rape problem. But this is a wrong conclusion. Women have a bigger threat of getting raped in country A as 10% of them were victims of the crime. This figure would be just 0.5% in country B.
India fares well in a comparison of all countries by number of rape crimes per 100,000 population in the last decade. In fact, India performs much better than even advanced countries such as the US and many countries in Western Europe in terms of the crime rate of rapes (Charts 1 A and 1B here). UNODC does not give these figures for India after 2013.
Does this mean that India is among the safest places for women on this planet? Are women in the US and Western Europe 10 times more prone to rape/sexual violence than their counterparts in India? These claims are as hard to believe as the Reuters Foundation's claims of India being the most unsafe country for women.
How does one explain these numbers? Socio-economic statistics are often influenced by differences in social context and methodology. UNODC itself advocates caution while doing an international comparison of these figures because of "differences that exist between the legal definitions of offences in countries, the different methods of offence counting and recording and differences in the share of criminal offences that are not reported to or detected by law enforcement authorities". Such issues are likely to have a role in the low crime rate of rapes in India. An example can make this clear.
India does not recognise marital rapes as a criminal offence. According to the 2015-16 National Family and Health Survey (NFHS), around 6% of Indian women aged 15-49 have experienced sexual violence at least once in their lifetime. This figure increases by one percentage point in case of married women. Around a third of women surveyed believed that a woman is not justified in refusing sexual intercourse with her husband. If India had a law criminalising marital rapes, and if women's attitudes were to change significantly on such issues, the country's rape crime rate would go up significantly.
As is clear from this, it is difficult, and probably even hazardous, to argue about relative prevalence (or the lack) of rapes in India vis-à-vis other countries from international statistics. It is perhaps better if we were to ask questions about the performance of our criminal justice system in preventing rapes and delivering justice in cases where the crime has been committed. The trends are far less dramatic on these counts. (Chart 2).
The number of rapes per 100,000 women in India shows a spike since 2013. Many commentators have pointed out that this could be result of increased reporting after the awareness which the 2012 anti-gang rape movement brought on the issue. Reporting of rape carries a lot of social stigma, especially in a society like ours. As far as convictions and acquittals in rape cases are concerned, there is not much of a change. This shows that our criminal justice system has not been able to live up to the expectations of the 2012 movement. Given the fact that it is state governments which control the police and lower judiciary, blaming any one political party is not the best way to explain this failure. A concerted effort will be required to take entrenched patriarchal notions head-on for us as a society to achieve significant advances in controlling heinous crimes against women such as rapes.
To be sure, it is not the case that the problems which plague this fight are in the realm of the unknown. The father of the Unnao rape-case survivor – a case in which a Bharatiya Janata Party MLA is an accused – died after being allegedly beaten up in police custody. He was demanding that an FIR be registered in the case.
The Committee chaired by the late justice JS Verma, which was formed after the 2012 gang rape protests in Delhi, had the following to say on the role of the police in dealing with gender crimes: "We do notice that this concept of shame has somehow led the police to have an upper hand. The police have become arbiters of honour. The police, without registering even a FIR, assume that they have the moral capacity to pronounce upon the rights and wrongs of the rapist as well as the rape victim. This is simply deplorable and it is inconceivable in a modern society, which is governed by republican values."
The Unnao example is a classic case of what justice Verma had flagged in his report. The fact that such things continue to happen is proof that not much has been done to purge such tendencies from the criminal justice system. Sadly, such facts are mostly lost in the shrill rhetoric in both political and journalistic discussions on the issue of rape or safety of women.