Yechury compares Modi to French Queen Marie Antoinette
"It reminds me of Marie Antoinette who during the French Revolution said if they (people) don't find bread, why don't they eat cakes. Now, we have Modi Antoinette who says: 'If you don't have paper, use plastic'."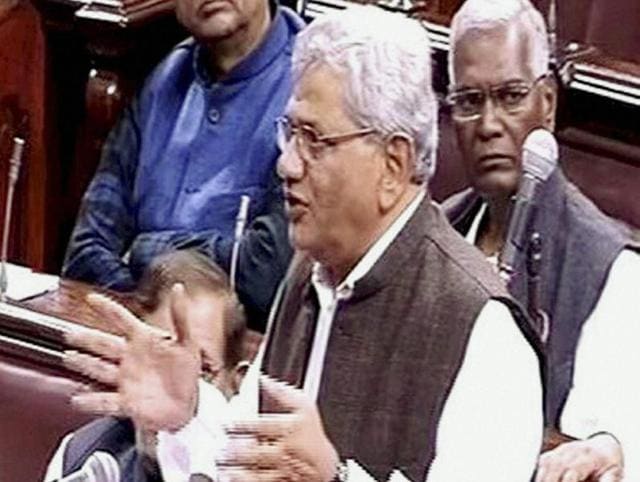 Updated on Nov 16, 2016 07:46 PM IST
CPI(M) Rajya Sabha member Sitaram Yechury on Wednesday criticised the Centre's demonetisation move and took a dig at Prime Minister Narendra Modi by comparing him to French Queen Marie Antoinette.
"It reminds me of Marie Antoinette who during the French Revolution said if they (people) don't find bread, why don't they eat cakes. Now, we have Modi Antoinette who says: 'If you don't have paper, use plastic'."
"What is the coverage of your plastic money?" asked Yechury, who is also General Secretary of the Communist Party of India-Marxist.
"Only 2.6 crore of the 130 crore Indians have credit cards. Will that run our economy? More than 80 per cent of our economy is in cash, which is called payments and settlement system," the Left leader said.
He said: "None of the points given by the Prime Minister (on demonetisation) stand on strong footing, whether it's terror funding, black money, counterfeit currency or corruption."
He said farmers were resorting to distress sale of paddy, offering it at throwaway prices.
"Now farmers are selling paddy at Rs 200-250 per quintal. If this not distress sale, what is?" asked Yechury.
"What is being demonetised is 86 per cent of the cash in circulation (in the Indian economy). The country today is living on cash transactions of only 14 per cent.
"If you stop Rs 500 and Rs 1,000 notes, do you think corruption will stop? Corruption will now double with Rs 2,000 notes," the CPI-M leader said.
Read more| Demonetisation blues may continue for a month, but please bear with it: Rajnath
Close Story