Devendra Fadnavis takes CM oath today, sulking Sena to stay away
Updated on Oct 31, 2014 12:18 PM IST
Prime Minister Narendra Modi will attend the swearing-in of Devendra Fadnavis Friday as the 27th chief minister of Maharashtra, in a function which could be boycotted by former ally Shiv Sena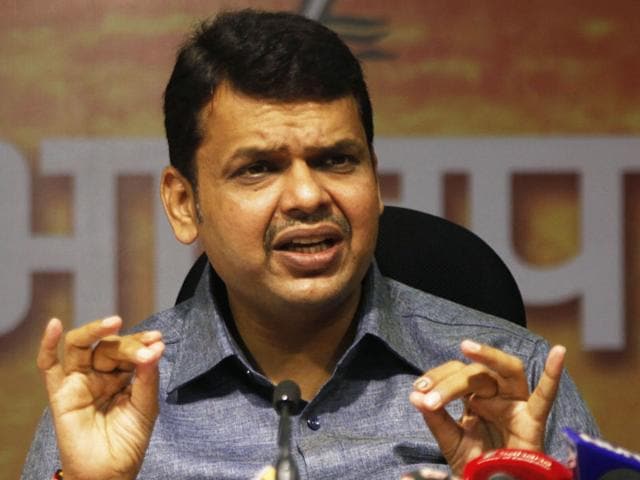 Hindustan Times |
, Mumbai
Sayli Udas Mankikar and Dharmendra Jore
Prime Minister Narendra Modi will attend the swearing-in of Devendra Fadnavis on Friday as the 27th chief minister of Maharashtra, in a function which could be boycotted by former ally Shiv Sena.
Shiv Sena which is unhappy over not getting a desired deal to participate in the BJP-led government, was in uncertainty all through Thursday as senior leaders indicated that Thackeray and Sena MLAs were unlikely to attend the ceremony.
The party was hoping a solution would emerge after a meeting between Prime Minister Narendra Modi, BJP president Amit Shah and Fadnavis in Delhi but no such indication was given by the BJP.
Chief ministers of several BJP ruled states, party chief Amit Shah and a large number of celebrities are likely to attend the grand function at the Wankhede stadium in the evening.
Senior BJP leader Rajiv Pratap Rudy said a small team will take oath with Fadnavis and the expansion of the council of ministers would be conducted later.
"It is unlikely that other party ministers will be sworn in tomorrow. But there is a possibility that it will be our partner in the future," Rudy said on Thursday, making it clear that no Sena legislator would be taking oath on Friday.
Reacting to Rudy's statement, Sena leaders said they would not attend the ceremony. "Our MLAs have expressed that they should be treated with respect if the BJP wants them to be part of the government. If that is not happening then no one from the Sena will attend the ceremony, not even Uddhavji," said Sena MP Vinayak Raut.
"As our MLAs feel that BJP did not give us due respect, why should we attend the oath-taking ceremony?" Sena MP Vinayak Raut told reporters after meeting party president Uddhav Thackeray.
Sources said the Sena leadership may prefer to wait for few more days as BJP would have to take a decision before the assembly session is held in November to prove majority of the new government.
Meanwhile, the BJP is also grappling with the problem of finalising names of ministers and also the allocation of portfolios. Sources said the issue was discussed in the meeting between Modi, Shah and Fadnavis.

Personalise your news feed. Follow trending topics