Income Tax officials zero in on rapidly growing defence dealer
May 02, 2016 05:07 PM IST
Income tax officials have searched 18 premises used by a defence dealer who is on the radar of the government over the unusually high growth of his business in recent years.
Income tax officials have searched 18 premises used by a defence dealer who is on the radar of the government over the unusually high growth of his business in recent years.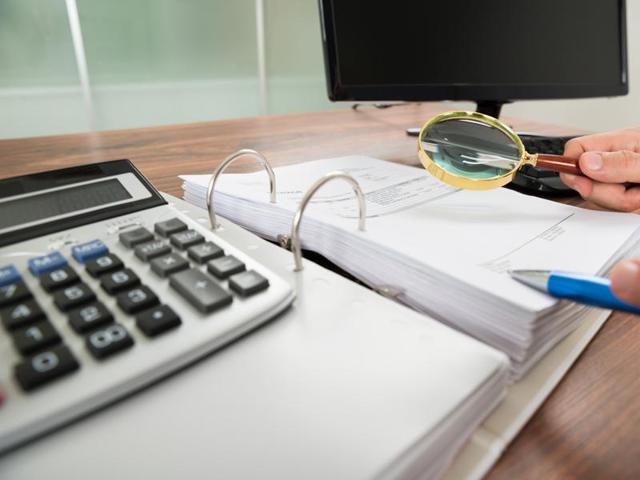 The dealer, Sanjay Bhandari, who set up his flagship company Offset India Solutions (OIS) in 2008 with a paid-up capital of Rs 1 lakh, is now at the helm of a multi-crore group comprising at least seven firms that offer defence consultancy and liaison services. One of these companies, OIS-Advanced Technology, recently signed a joint venture agreement with French defence manufacturer Rafaut to supply components for 38 combat aircraft India is buying from Dassault Aviation.
No details were immediately available on the searches carried out by the directorate general of income tax investigation on Wednesday, but a Hindustan Times investigation has found that Bhandari received Rs 69.38 crore from 35 shell companies between 2009 and 2014.
When the NDA government took over in May 2014, it sought a report from the Intelligence Bureau (IB) about Bhandari's dealings. The bureau filed its report in July 2014, alleging OIS was engaged by Swiss firm Pilatus for a controversial Rs 4,000-crore basic trainer aircraft deal.
In January 2015, defence ministry's finance wing red-flagged the deal for its "in-built flaws".
The South Korean government in 2012 had lodged an official protest with the defence ministry over the selection of Pilatus as the "lowest bidder". Korea Aerospace Industries, Kai, was in the race for the same contract. Bhandari received 1 million Swiss francs in 2012 from an undisclosed source, according to filings with the registrar of companies (RoC).
HT investigation has found that Sanjay Bhandari's Offset India Solutions (OIS) received one million Swiss franc (CHF) from Pilatus Flugzeugwerke AG- SPA. OIS' Standard Chartered bank account no: 52105058250 received this amount in two tranches -- 2,50,000 CHF on 25 August 2010 and 7,50,000 CHF on 6 October 2010. This was two years before Indian Air Force placed an order for 75 Basic Trainer Aircrafts for Rs 4000 crore in 2012.Neither Pilatus nor Bhandari responded to email queries and telephone calls.
The website of OIS describes it as "a liaison between the foreign entities, respective government ministries and the local industries for successful completion of projects".
"Offset" in defence industry parlance means an agreement between a defence contractor and the buyer government to procure goods or services from the buyer country—in this case India.
The defence procurement policy 2006 made it mandatory for foreign defence firms to tie up with an Indian partner for 35% of total contract value. HT randomly picked out 10 of the 35 companies from which Bhandari's group firms received payments and found that their office addresses listed with the registrar of companies (RoC) were fake.
The transactions started in August 2009 when one of Bhandari's companies – SB Hospitality & Services Pvt Ltd – received Rs 1.6 crore in 13 tranches from two entities: Mystic Fashion Pvt Ltd and Jasmine Software Solutions registered in Delhi's Laxmi Nagar and Shakarpur, respectively. Both addresses were found to be fake, a review of RoC filings and field visits show.
Two months later, on November 11, the same firm received Rs 1.2 crore from three companies, two registered in Rohini and a third, Amarjeet Motors Pvt Ltd, not listed with the RoC. In five years, SB Hospitality received Rs 31.67 crore from 35 entities. HT found multiple transactions on the same day – a known modus operandi of hawala operators who split amounts into small tranches to avoid detection by monitoring agencies.
Cash deposits were made into the accounts of fake companies and later transferred to companies of Bhandari, according to bank statements reviewed by HT. The investors in the seven group companies were the same.