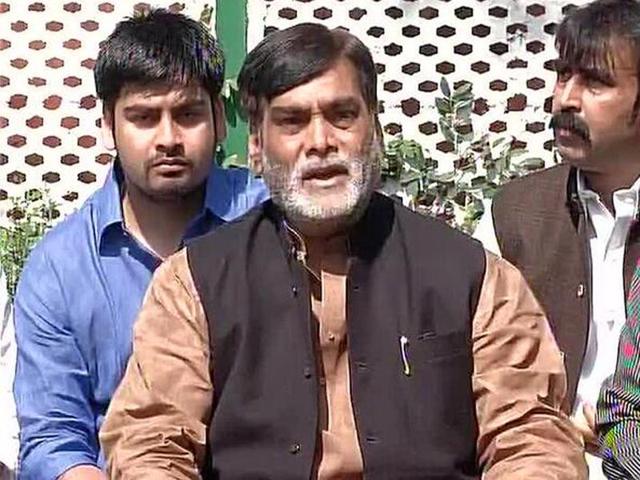 March 8, 2014: The day in news
News happened as you were on the go. News is happening even as you read this. Here is how we ensure you don't miss anything. Visit HT — your one-stop destination for the day's wrap-up of news.
UPDATED ON MAR 08, 2014 08:08 PM IST
News happened as you were on the go. News is happening even as you read this. Here is how we ensure you don't miss anything. Visit HT — your one-stop destination for the day's wrap-up of news.
Malaysia Airlines plane missing at sea off Vietnam, presumed crashed; fire on Indian flight in Nepal
A Malaysia Airlines flight carrying 227 passengers and 12 crew went missing in area near the South China Sea on Saturday as it flew from Kuala Lumpur to Beijing and was presumed to have crashed. There were no reports of bad weather and no sign why the Boeing 777-200ER, powered by Rolls-Royce Trent engines, would have vanished from radar screens about an hour after it took off. An Indian jetliner caught fire while landing in Nepal's capital on Saturday, but there were no casualties reported among the 170 people on board, officials said.
Read more

Sparks fly at BJP meet as Sushma, Joshi confront Rajnath
With hardly a month left for the Lok Sabha polls, infighting within the BJP brass broke out afresh. Senior leaders Murli Manohar Joshi and Sushma Swaraj raised a storm at a meeting of the party's central election committee here on Saturday, posing tough questions to chief Rajnath Singh. Joshi, a sitting MP from Varanasi, is unhappy over media reports that the party's prime ministerial candidate Narendra Modi will contest from his seat.
Read more

AAP leader Yogendra Yadav's face smeared with black ink
Aam Aadmi Party leader Yogendra Yadav's face was smeared with black ink during Women's Day celebrations at Jantar Mantar in New Delhi on Saturday. Unconfirmed reports identified the attacker as a disgruntled AAP worker. Yadav, the AAP's Lok Sabha candidate from Gurgaon in Haryana, was speaking to media persons at the gathering when the incident happened.
Read more

Close Lalu aide Ram Kripal Yadav resigns from all party posts
Rashtriya Janata Dal (RJD) legislator Ram Kripal Yadav, a close aide of party chief Lalu Prasad since 1990, announced on Saturday that he is resigning from all party posts. Yadav's move comes in the wake of Prasad saying that there would be no rethink on the nominations already made for the polls to various constituencies.
Read more

Yeddyurappa, Chandan Mitra in BJP's second list for LS polls
The BJP on Saturday released its second list of Lok Sabha candidates, fielding former Karnataka chief minister BS Yeddyurappa from Shimoga in the state and Rajya Sabha MP Chandan Mitra from Hooghly in West Bengal. The BJP announced 52 candidates in its second list including five from Assam, 20 from Karnataka, three from Kerala, five from Odisha, two from Tripura and 17 from West Bengal.
Read more

Gulaab Gang rules box office on Day 1
Madhuri Dixit, Juhi Chawla-starrer Gulaab Gang scored over Kangana Ranaut's Queen and Ali Zafar's Total Siyapaa on Friday. Soumik Sen's directorial venture Gulaab Gang earned Rs. 2.41 crore at the box office on day one of its opening. The film has been mired in controversy. After Uttar Pradesh-based activist Sampat Pal filed a petition in the Delhi high court requesting a stay on the film, its very release was uncertain.
Read more

Fresh confrontations raise tempers on ground in Crimea
The mood darkened in Russian-occupied Crimea on Saturday after overnight confrontations between Russian troops and besieged Ukrainian soldiers raised tensions on the ground in the biggest East-West face-off since the Cold War. Pressure levels have increased markedly in the two days since the region's pro-Moscow leadership declared that it is now part of Russia and announced a March 16 referendum to confirm it.
Read more

Twitter Cloud
What made news? Who made it to the headlines? What's the world talking about? To get your daily dose of latest news, breaking news, live updates and analysis on India, World, Bollywood, Sports and Business, click on the interactive links above.


More on Hindustantimes.com:
| | | |
Close