Muslim women rise against triple talaq
May 29, 2016 01:36 PM IST
In April, Shayara Bano grabbed headlines when she went to the Supreme Court seeking a ban on triple talaq (instantaneous unilateral divorce) given by her husband through a letter.
In April, Shayara Bano grabbed headlines when she went to the Supreme Court seeking a ban on triple talaq (instantaneous unilateral divorce) given by her husband through a letter. The 35-year-old from Uttarakhand also challenged the practice of polygamy and nikah halala (where a woman given triple talaq has to marry another man and consummate the marriage if she wants to get back with her divorced husband).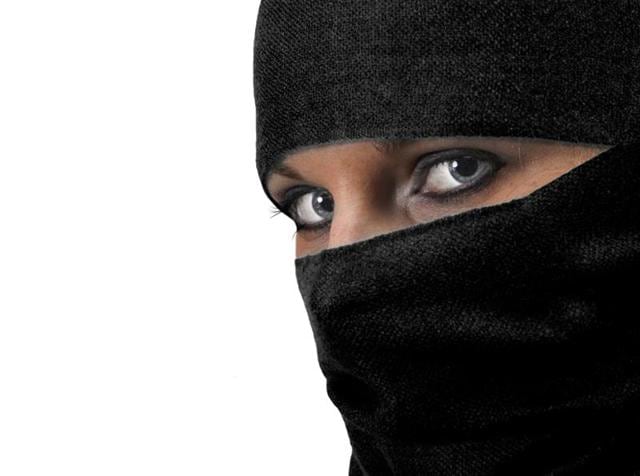 The Muslim Personal Law (Shariat) Application Act, 1937 allows a man to divorce his wife by uttering divorce or talaq thrice in one sitting. He can also send a letter writing talaq three times. India is one of the few countries that still recognises oral and triple talaq. In recent years, this has taken an altogether new turn with men giving triple talaq over phone, by SMS, email, on Skype, WhatsApp and Facebook.
A story similar to Shayara Bano's unfolded in Jaipur last month when Afreen Rehman received a letter from her husband of two years, Ashar Wasi, informing her that he had given her triple talaq.
"I was given no reason," said the 28-year-old MBA, who moved to Indore after marriage. "I got the letter in January. I was staying with my parents then as my husband had thrown me out after torturing me for dowry… I was helpless but decided enough was enough."
Rehman filed a plea in the Supreme Court in May to declare the divorce null and void. "My petition has been accepted. I have also demanded that Muslim personal law be codified to prevent its misinterpretation."
These aren't isolated cases. More and more young, educated Muslim women, mostly in their mid-20s and 30s, are defying personal law.
Sheerin Masroor, a research associate in applied chemistry at Aligarh Muslim University, married Tabish Rasheed, an assistant professor in a Gurgaon college, in 2012. When a year later she gave birth to a girl, he left her at her parents' home. "I was doing my PhD then and he refused to support me and my daughter. In February 2016, he sent a letter saying he had divorced me in front of the qazi (cleric) who had approved it. He sent a cheque of R1.25 lakh saying it was my meher (money paid by the groom to the bride that legally belongs to her)," she said.
Masroor returned the cheque and decided to fight him in court. "I am his legally wedded wife. How can he arbitrarily decide to divorce me? What happens to me and my daughter? Don't we have rights under the Constitution? I left good job opportunities to look after my home and daughter."
Then there is Shabana Khatoon (name changed), a government school teacher in Patna, who filed a case against her husband for torturing and divorcing her arbitrarily. Her husband is now in jail and the divorce case is in the civil court. "If I don't get justice there, I will go to the Supreme Court," she said.
Muslim women have come a long way from the time Shah Bano, 62, created a storm in the '80s by moving the Supreme Court seeking alimony. "The court gave a judgment in her favour but the then government turned it down fearing political backlash. Now, these tricks won't work. The time has come to reform personal law," said Shaistha Amber, president of the All India Muslim Women Personal Law Board, formed in 2005 to fight for women at the receiving end of such oppressive traditions.
"For the first time in all these years, women are coming out and saying their fundamental rights are being violated," said Balaji Srinivasan, Shayara Bano's lawyer. "Beliefs and customs have to give way to fundamental rights. There is an urgent need to reform personal laws, on a war footing."
That's easier said than done, though. "There is no question of changing personal law. Triple talaq is considered unjust but once said, the process is considered complete and cannot be changed," said Mufti Aizaz Arshad Kazmi, a member of the All India Muslim Personal Law Board (AIMPLB).
Amber countered that Islamic tenets were being misused and accused the AIMPLB of being insincere about the cause of women. "In Islam, women and men have equal rights. The Quran allows three months' time for reconciliation before divorce but this is not followed. The customs we have don't match with the tenets of the Quran."
Kazmi also said incidents of women seeking a ban on triple talaq in the courts were politically motivated. "These are backed by the RSS. Under the garb of triple talaq, they want to rake up uniform civil code."
"A majority of Muslim women don't have an issue with such customs," he insisted.
But a survey of 4,710 Muslim women in 10 states by Mumbai-based Bharatiya Muslim Mahila Andolan in 2013 revealed that 92% wanted a ban on oral and unilateral talaq.
A high-level committee set up in 2012 to assess family laws has recommended "a complete ban on oral, unilateral and triple divorce", amendments in the Dissolution of Muslim Marriage Act, 1939 to make triple talaq and polygamy void and payment of maintenance mandatory after separation or divorce. Last July, the panel submitted its report to the government, which is yet to take a call on it.