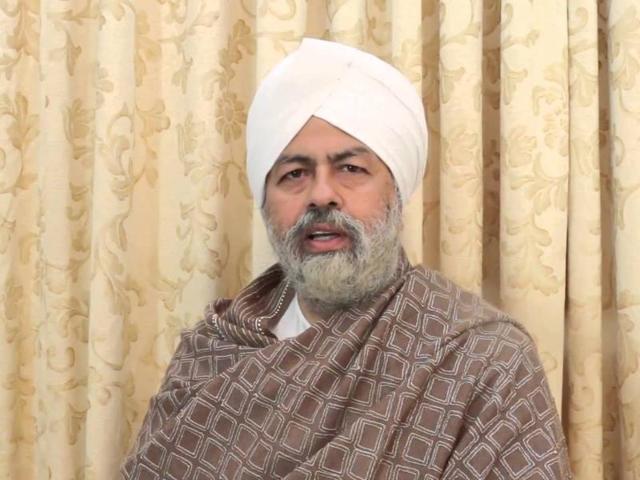 Nirankari spiritual head Hardev Singh dies in road accident in Canada
Baba Hardev Singh, spiritual head of Sant Nirankari Mission, died in a road accident in Montreal, Canada, an official of the organisation said in New Delhi on Friday.
Hindustan Times | By HT Correspondents
, New Delhi/toronto
UPDATED ON MAY 13, 2016 08:17 PM IST
Baba Hardev Singh, the head of spiritual organisation Sant Nirankari Mission, was killed in a car accident in Canada's Montreal on Friday. He was 62.
"It was sudden and sad news for us," Kripasagar, press and publicity in charge of the mission, told IANS.
The accident occurred at approximately 7pm, on Highway 30 West, in the Montreal suburb of Beauharnois. The vehicle that the Hardev Singh was travelling in hit a ditch and overturned.
"There was no collision. It was just one car and the driver appeared to have lost control," police said.
"There were four passengers in the car, the Baba and another person were seated in the back and they seem to have been thrown from the car. While the 62-year-old Baba was declared dead at the local hospital, the other occupant of the rear seat also suffered from several injuries while those in front had minor injuries," police said.
Prime Minister Narendra Modi, Union home minister Rajnath Singh, BJP leader Shahnawaz Hussain and Congress' Captain Amarinder Singh extended their condolences on Twitter.
Baba Hardev Singh was born to the organisation's previous Satguru or chief priest Gurbachan Singh and his wife Kulwant Kaur. Satguru Gurbachan Singh was assassinated in 1980 by a member of the fundamentalist Akhand Kirtani Jatha, which was wary of the growing power of the Nirankari Mission.
Baba Hardev Singh succeeded his father as the Satguru of the mission that has over 2,000 centres around the world.
The Sant Nirankari Movement was started by Baba Buta Singh in early 20th century and believes in the importance of a living leader.
The followers of Baba Hardev Singh were trying to cope with the shocking news. The Nirankari Mission has chapters in at least five cities in Canada with nearly a 1000 devotees in Toronto.
Baba Hardev Singh's visit to Montreal was unscheduled, though he was expected in Toronto in late June for a five-day long Festival of Humanness.
Close