Pranab Mukherjee: Link in 2 spells of Prez Rule in Arunachal
Two spells of President's Rule (PR) in Arunachal Pradesh 36 years apart have a common link – President Pranab Mukherjee.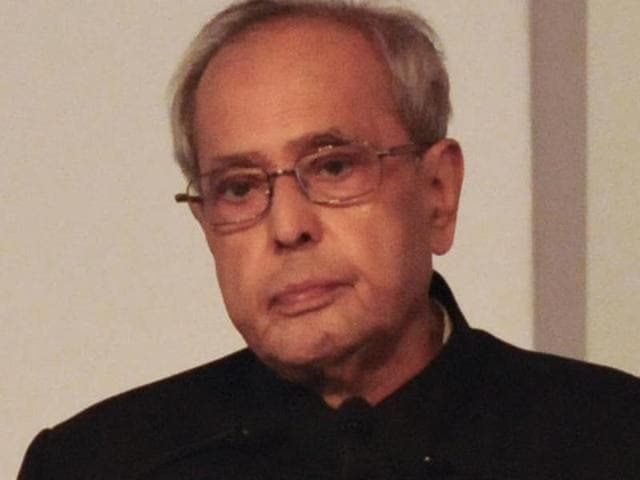 Updated on Jan 29, 2016 07:00 PM IST
Two spells of President's Rule (PR) in Arunachal Pradesh 36 years apart have a common link – President Pranab Mukherjee.
On Republic Day, Mukherjee gave his assent to PR the Union Cabinet recommended to the frontier state that China claims as its own. It ended the Nabam Tuki-led Congress government's four-year run.
Mukherjee also played a role in Arunachal Pradesh's first brush with PR for 76 days from November 3, 1979.
Mukherjee, then the treasurer of Congress-Indira, was said to have been mastermind of a defection drama that led to the fall of a regional party government headed by Tomo Riba.
It was virtually payback time for Riba, who had become chief minister only six weeks ago by toppling PK Thungon's Janata Party government.
"Pranabji was definitely in the thick of things at that time. He can be connected to the last PR and the one Arunachal Pradesh is now experiencing," former chief minister Gegong Apang told Hindustan Times from state capital Itanagar on Thursday.
The first PR ended with the installation of Apang's Congress-I government on January 18, 1980. He went on to rule Arunachal Pradesh 19 years at a stretch, adding another 55 months as chief minister from August 3, 2003.
The 66-year-old Apang, now a BJP leader, said there was no alternative to the imposition of PR because of gross financial mismanagement under Tuki.
"How could I manage to run the state without overdraft for so long on Rs 27-28 crore from the centre annually? What the state receives today is substantially and proportionately large, and the inability to administer with this money shows the lack of commitment to the people," Apang said.
Meanwhile, Arunachal Pradesh governor Jyoti Prasad Rajkhowa has issued an order for the sealing of the offices of the former chief minister, former ministers, and former parliamentary secretaries as well as their residential offices. He has also asked officials to take into safe custody all government files and documents lying with them.
A Raj Bhavan memorandum further sought imposition of prohibitory order under section 144 of CrPC "wherever justified in the public interest" while disallowing shutdowns, road blocks and gheraos.
Close Story