Their Indian horror: Africans recount everyday racism
Hindustan Times |
, New Delhi
Ravinder Vasudeva, Riddhi Joshi, Sudipto Mondal, Namita Kohli
Oct 12, 2014 08:35 PM IST
The attack on Africans on the Delhi metro has triggered a debate on racial discrimination in India. HT spoke to Africans across the country about their experience of everyday racism.
Last month, a brutal attack on three African students at the busy Rajiv Chowk metro station in New Delhi shook the sizeable African student community in the capital. According to several news reports, one of the students took to Facebook and described the attack as one that was triggered off when the African students asked co-passengers why they were clicking their (the African students') pictures. Subsequently, the passengers started "misbehaving" with the students, after which they were all taken to a police officer's cabin. Several racist comments later, a fight broke out between those who were present there and the three students, who were severely beaten up.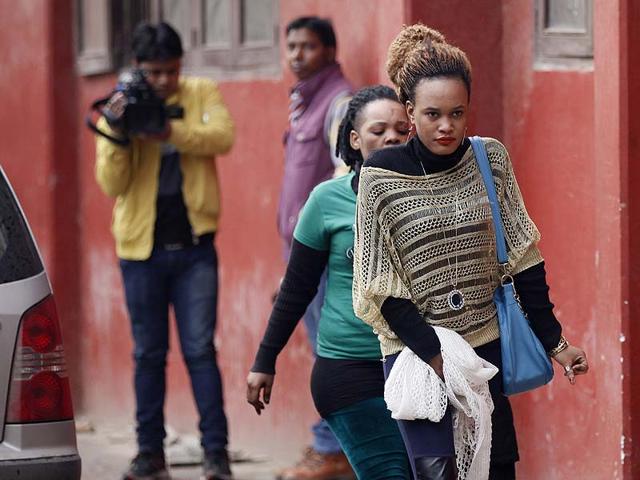 The incident brings back memories of the fatal attack in 2012 on Yannick Nihangaza, a young Burundi national and student of computer science at a university in Patiala. In July this year, Nihangaza succumbed to the injuries that were inflicted on him.
India is not new to incidents of racist violence and neither is India's African community, many of whom testify to the everyday racism that they face, right from just after they land in the country. From being overcharged by auto and taxi drivers to being the butt of racist jokes, the subject of racist comments based on their skin colour, and being branded as 'drug-traffickers', Africans in the country face it all.
And it isn't as though some metropolises are friendlier than others. Africans living in cities across India seem to face similar problems: not being allowed to enter pubs, encountering difficulties in finding decent accommodation because landlords are "suspicious" of Africans owing to their own prejudiced view that all Africans are criminals. Earlier this year, AAP leader and former Delhi Law Minister, Somnath Bharti led raids in Delhi's Khirki village, accusing the Africans there of running prostitution rackets and "peddling drugs".
Read:
Racial stereotypes are also clearly divided along gender biases. While African men are sterotyped as "dumb", "dangerous" and "prone to violence", the women are branded as sex workers. Significantly, instances of discrimination and violence are felt not just by African nationals but also by African-Americans. They reveal that they too have been subject to comments about their skin-colour, been questioned about their country of origin, and in extreme cases, faced physical violence on the streets.
Some Africans such as Ayodeji Aiyesimoju (25), a student in Noida, feel "disappointed" that such incidents happen in a democracy, one with which African countries such as Nigeria share strong economic relations. "The trade between Nigeria and India amounts to several billion dollars. Such incidents would affect the trade as well," he says.
Apart from the fact that racism is hateful and ugly, homegrown racists would do well to remember that students like Aiyesimoju,who travel to India for higher education at private universities, pay twice the amount of tuition fee as an Indian student does. "African students in Jalandhar have also resulted in the proliferation of the Paying Guest business here," says Aman Mittal, deputy director of LPU. Unfortunately, all this hasn't translated into a pleasant life for Africans here and a few express cynicism about their Indian experience. "In this country, even Kashmiris, who are from the same nation, are not spared discrimination. Here, I see racism everywhere," says an African student. Given the recent unsavoury incidents, he is probably right.