Mallya in Lalit Modi-like situation after passport revocation
Updated on Apr 25, 2016 10:42 AM IST
Like the former IPL boss, he will need to apply to Britain's Home Office for documents to travel abroad while India seeks legal advice to bring him back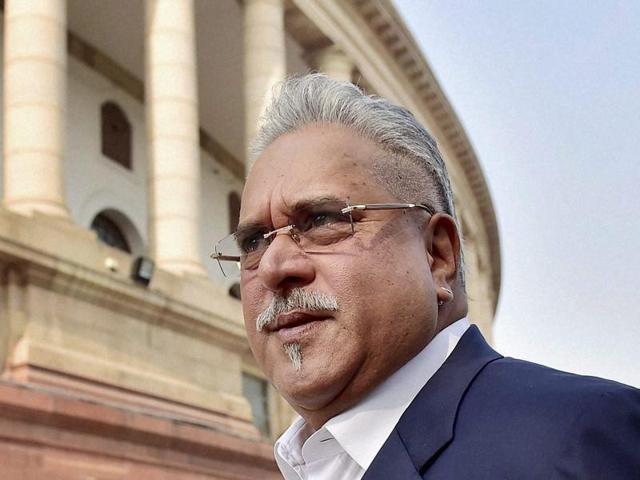 Vijay Mallya, who had his Indian passport revoked on Sunday, will need to apply to the Home Office for documents for travel outside Britain, a situation former IPL commissioner, London-based Lalit Modi, previously faced.
Read more: Mallya's passport revoked, but why bringing him back may not be easy
Mallya, who arrived here on March 2 after allegations in India of financial irregularities worth thousands of crores, is reported to have been a "British resident" since 1992 and has business interests here.
The Home Office usually does not comment on individual cases, but said that Lalit Modi's case was "determined in accordance with the appropriate rules". Mallya's case is also expected to be handled by a high-profile team of lawyers. Besides other rules under which individuals such as Mallya are considered, Britain also has the Tier 1 Investors Visa, under which people who invest £2 million can apply for permanent residency after five years; investing £5m cuts the waiting time to three years, and £10m brings permanent residency after two years.
Keen to bring Mallya home to face justice, India is seeking legal advice to ensure success this time, unlike in previous cases involving Indian citizens.
This case is also a test for closer ties between India and Britain, particularly in the area of financial irregularities, forged since PM Narendra Modi's November visit to London. Mallya has avoided interacting with Indian news media after arriving here, but confirmed to The Sunday Times that "my official address in the UK is at Ladywalk", a 30-acre mansion bought for £11.5 million in the quiet village of Tewin in Hertfordshire.
Facing an Indian arrest warrant but denying any wrongdoing, Mallya said, "The ownership structure of Ladywalk is perfectly legal." It was reportedly bought from the father of Lewis Hamilton, the reigning Formula One champion, by a company with offshore links.
The newspaper said the mansion's ownership structure, according to Land Registry records, was "opaque". Official documents list the owner as a limited liability partnership called Ladywalk LLP. Mallya is linked to the mansion in Britain's electoral roll.
The report said, "It (the partnership) has two members, including a company called Continental Administration Services, registered in St Kitts and Nevis, a Commonwealth country in the Caribbean regarded as a tax haven". It added, "A loan to finance the property purchase last July was made by the Edmond de Rothschild private bank in Switzerland. Official papers name the borrower as Ladywalk Investments, a company incorporated in the British Virgin Islands, another tax haven."
Mallya also reportedly uses a townhouse overlooking Regent's Park in central London. The Land Registry lists the owner as Rose Capital Ventures, a British Virgin Islands company. High-profile foreign offenders have found Britain a safe place to park their assets and enjoy a peaceful life away from the local laws of their home countries. Lalit Modi's efforts to seek travel documents to fly to Portugal and senior Labour MP Keith Vaz's role in this were revealed by The Times in mid-2015. External affairs minister Sushma Swaraj also figured in the row, although both her and Vaz denied any wrongdoing at the time.
Personalise your news feed. Follow trending topics