Why is choosing a pediatrician so important?
Updated on Jul 03, 2012 07:45 PM IST
With our long standing traditions of "family doctors" it is no wonder that new parents don't really think about the pediatrician for their child, and simply go with the first one to be recommended by a family member.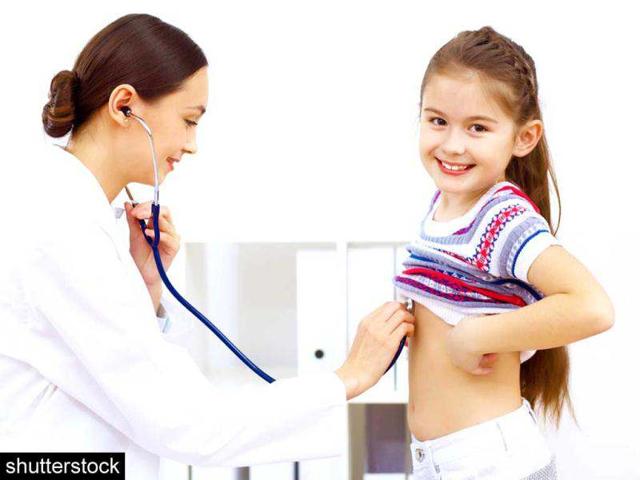 Hindustantimes.com |
, New Delhi
mycity4kids.com
With our long standing traditions of "family doctors" it is no wonder that new parents don't really think about the pediatrician for their child, and simply go with the first one to be recommended by a family member.
But when it comes to caring for your child, it is your pediatrician who will be your support line - a best friend. This makes the choice of a doctor for our children a critical one, though possibly, the most ignored choice in our journey as parents. Even in good health, the presence of a pediatrician remains unavoidable - what with regular check-ups in infancy, monitoring growth parameters or immunization schedules.
Though it may seem like an overwhelming decision, with some amount of research and legwork, you can easily find a doctor with whom you and your child feel comfortable. Before you start your search however, be clear about your own expectations from your pediatrician.
When do you start? Your search can begin as early as during pregnancy, but it is a good idea to conclude your search before the baby arrives. A starting point would be to ask for recommendations from your gynaecologist, friends and family. Local directories also provide contact details of doctors in your area, although you will have to look up references yourselves.
Everyone has a different set of priorities, so what seems critical to you may not even be pertinent for someone else. When asking for recommendations, also ask a few questions to gather some background information about the doctor, such as:
What is the personal rapport like? And how does your child respond to the doctor?
* Is the doctor friendly and does he/she seem to enjoy working with children?
* What are his qualifications?Does he or she seem to be in tune with the latest medical advances?
* Is the doctor open to questions? Does she give straight and satisfactory answers?
* Does the doctor give you enough time to discuss problems and listen to your concerns?
* Is he or she easily accessible over the phone? If staff members handle the calls, do they dispense their own advice or relay the doctor's?
* Is the office staff patient and helpful?
* Is the waiting room pleasant, hygenic and kid-friendly? How long do you usually have to wait?
* Is there anything you wish was different about your child's doctor or her practice?
And most importantly
* How accessible is the doctor after clinic hours and on holidays?

Once you get a positive feedback about a doctor on these factors, you will undoubtedly want to meet him or her to address several other concerns you are bound to have. Try to fix the first meeting with the doctor at a time when your child is healthy so that the doctor can check all growth parameters and overall health indicators unhindered and understand the family medical history as well.
There are some practical considerationsthat may help you find the right pediatrician for your child:
Location: Reaching the doctor quickly and conveniently becomes critical in emergencies and also if your child is under the age of one, since visits are frequent in the first year of life. If you do opt for a doctor far away from your residence, make sure you are aware of the nearest hospital in case of an emergency.
Male or a female? Since all doctors are trained to care for patients of the opposite sex, this decision really has to do with the comfort factor of the child and parents with a doctor of the opposite sex. In case the child starts feeling uncomfortable as he or she grows up, you must certainly make the change to a same-sex pediatrician instead of insisting on the same doctor for the sake of continuity.
Billing: Be aware of the different charges of your doctor - first visit, follow up visit within a short period, home visit charges, etc. Also make sure the billing process is transparent and you get a bill for the same amount you paid.
Affiliations:Is your doctor affiliated to any hospital. Would he or she insist on laboratory tests only in that place or be flexible with your choice in the matter?
Philosophy: Do you and the doctor have similar views on topics such as immunizations, use of antibiotics, alternative medicine, and other parenting issues? If not, is the doctor open to - and supportive of - other opinions and approaches? What is your doctor's style - do you want a doctor who offers choices and lets you decide which one works best for you - or would you be more comfortable with one who gives a lot of direction? It's important to get some sense in advance of how much a baby doctor and you agree on child rearing. Otherwise, if you disagree often, you'll probably change baby doctors later anyway.

Don't forget - it is YOUR choice
If you have serious issues with your doctor, go ahead and talk to the doctor openly about your concerns. However awkward it may feel, if the problem can't be resolved or your worries aren't addressed, don't hesitate to change doctors. Trust your instincts as ultimately your pediatrician has to be someone who cares about your child, listens to and responds to your needs, and is available whenever needed.


Content powered by mycity4kids.com
Personalise your news feed. Follow trending topics