Yakub Memon's hanging: 3-judge bench constituted after split verdict
Updated on Jul 28, 2015 10:09 PM IST
The hearing of the Yakub Memon's petition against his death sentence was referred to a larger bench on Tuesday, after the two-judge Supreme Court bench hearing it currently delivered a split verdict.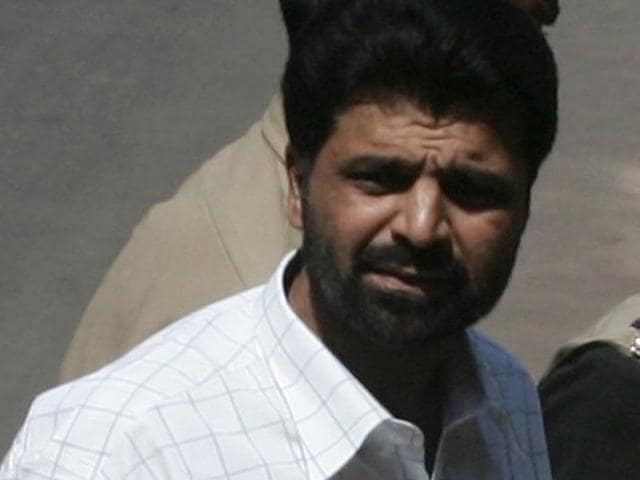 Yakub Memon, the lone 1993 Mumbai blasts death convict, may not hang on July 30 after the Supreme Court on Tuesday referred a petition challenging his death warrant to a larger bench following a split verdict by a two-judge bench.
Chief Justice of India HL Dattu constituted a three-judge bench to hear afresh Yakub's petition contending a trial court issued the death warrant for July 30 while his curative petition – the last legal recourse available to a litigant -- was pending before the apex court. The composition of the bench would be known later in the day.
Justice AR Dave dismissed his petition but justice Kurien Joseph disagreed, saying Yakub's curative petition needed to be heard afresh as it was dismissed without following correct procedure and rules laid down by the top court.
"A defect in deciding curative petition needs to be cured otherwise there will be clear violation of right to life of the convict under Article 21 of the Constitution," justice Joseph said.
On Tuesday, Yakub also filed a fresh petition challenging the validity of the SC's July 21 order rejecting his curative petition.
Yakub can now be hanged only after the SC rejects his petition –unlikely to happen by July 30, when he is scheduled to be executed at the Nagpur Central Jail, the day he turns 53.
If the apex court upholds his petition for quashing of death warrant, his hanging will be stayed.
Read |What future could hold for Yakub Memon
But he can be executed later, depending on the outcome of a pending mercy petition. Even then, it's likely to get delayed as an SC verdict mandates a 14-day gap between the dismissal of a death row convict's mercy plea and his execution.
During the hearing, the Maharashtra government said Yakub, brother of prime accused Tiger Memon, was given a week's time to file a curative petition before the Supreme Court after his review plea was dismissed.
"We couldn't have waited for five years for Yakub to file a curative petition," attorney general Mukul Rohatgi told the top court. Yakub had exhausted all legal options, he added.
On July 21, the SC rejected a curative petition by Yakub, saying it was void of merit. On the same day, he filed a mercy petition before the Maharashtra governor seeking commutation of his death sentence to life imprisonment.
The apex court by its March 21, 2013 verdict upheld his death sentence while commuting the death sentence of 10 others to life imprisonment. The court on April 9 again dismissed Yakub's plea for the review of his death sentence, as it had earlier dismissed a similar plea seeking a recall of its March verdict.
Yakub and 11 others were slapped with the death penalty by a special TADA court in July 2007 for the dozen explosions that ripped through India's financial capital, killing nearly 260 people at various landmarks and leaving more than 700 injured.
Yakub, a chartered accountant and the only well-educated member of the Memon family, was found guilty of criminal conspiracy, arranging money for buying vehicles used by the bombers and organising air tickets to Dubai for some of them.
Also read | Politicians, judges urge President to stay Yakub Memon's execution
Close Story
Personalise your news feed. Follow trending topics