It won't be preachy: Suresh Menon on writing a film about '93 Mumbai bomb blasts victims
Actor-comedian Suresh Menon felt "quite affected by the depiction of the bomb blasts in the film Sanju" and wants to tell the story of '93 Mumbai bomb blasts victims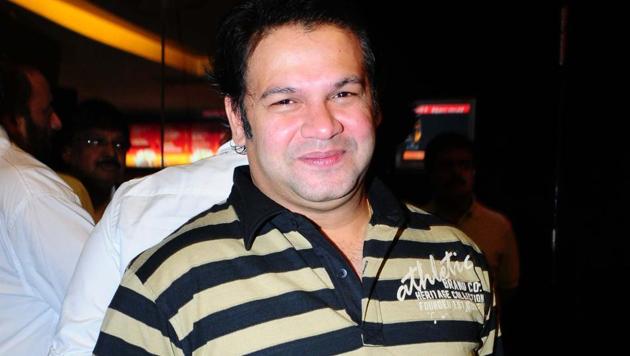 Updated on Jul 24, 2018 04:01 PM IST
"I am quite seriously writing a film about the 1993 bomb blasts victims in Mumbai," reveals actor-comedian Suresh Menon. This decision hasn't come out of nowhere. It was an after-effect of him watching the Rajkumar Hirani-directed Sanju, which is based on actor Sanjay Dutt's life. But he soon realised that Ram Gopal Varma has announced a film based on the "real" Sanjay Dutt, which will be focused on his arrest and arms smuggling story. "If at all Ramu wanted to make a film, it should have been about the bomb blast victims. I barely missed being attacked by mob during the riots. On the day of the bomb blast, I was supposed to be at Century Bazaar (Prabhadevi), where a bomb went off. But I was late for my appointment, so I got saved," he says.
Suresh admits that he doesn't want to make a "docudrama" but a feature film and would like "Manoj Bajpayee or Akshaye Khanna to star in it". "It won't be a preachy film,,and will not have a Hindu verses Muslim kind of tone, because bomb blasts affect all communities. I know about the pain people felt and personally know of victims who still have pieces of glass coming out of their bodies. I want to tell the story of these victims who have lived with that pain all their lives. There is a story to be told," he says.
The comedian was quite affected by the depiction of the bomb blasts in Sanju. "I was angry, though not with the film or Ranbir Kapoor, who did a great job in the film, but about the way certain instances were shown in the film. The main accused wasn't even mentioned. The narration of the story made me really furious and the bomb blast incident was portrayed very badly. I saw the film from the point of view of a person who lived through the bomb blasts, scared for his life. That was a traumatic period for all Mumbaikars."
Suresh is currently researching for the film to add details to his script. He will be meeting lawyers and cops and other bomb blast victims to learn more about their stories. He will also meet a family he personally knows, who lived opposite Century Bazaar and were badly injured in the blasts.
Close Story