From coming kharif season, farmers to get fertiliser subsidy through DBT
From the coming kharif season, subsidy on fertilisers will be credited to bank account of farmers through direct benefit transfer, an official said on Thursday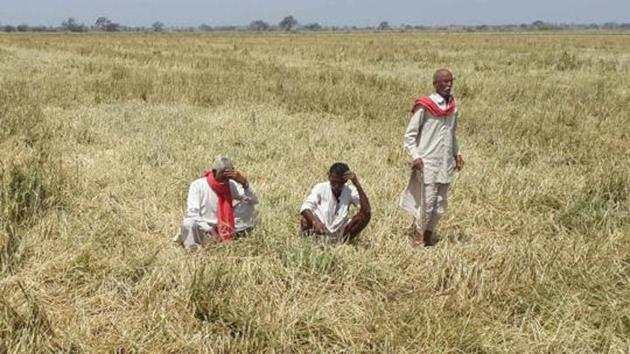 Updated on Mar 15, 2018 10:07 PM IST
From the forthcoming kharif season, subsidy on fertilisers will be credited to bank account of farmers through direct benefit transfer (DBT), an official said on Thursday.
The agriculture department started preparations for the same as per guidelines of the central government.
Agriculture commissioner Vikas Sitramji Bhale said at present, farmers were getting fertilisers on subsidised rate as the subsidy was transferred by the government to companies based on the fertiliser dealers uploading the details of fertiliser sale on website.
Dealers sell fertilisers to the farmers using PoS (point of sale) devices.
He said: "From April, the farmers will have to pay the MRP of the fertilisers and the subsidy amount will be credited to his account through DBT."
The dealers sell fertilisers to the farmers as per demand using their Aadhaar number and biometric details and on sending the details to the government the companies get the subsidy amount through DBT.
MRP on urea is ₹1,395.40 for the indigenous brand for a bag of 50 kg and ₹1,275.40 for the imported brand. Farmers get it for ₹295.40 per urea bag of 50 kg.
MRP on diammonium phosphate (DAP) is ₹1,187, but farmers get it for ₹153.73 and the subsidy amount of ₹1,033.77 goes into the account of companies through DBT.
Bhale said Rajasthan has 13,345 fertiliser dealers, the department procured 10,718 PoS machines, of which 10,198 dealers took the machine and 10,011 dealers got themselves registered on PoS machines.
From November 1, all fertilisers were being sold to farmers through PoS machines only in the state, he said.
He also mentioned that RD 2.0 software for Goods and Services Tax (GST) came late, so at present fertiliser dealers give the bill manually.
Now, dealers are being trained to use the GST software after which they will give computerised bill to the farmers from the forthcoming kharif season.
Rajasthan has 183.49 lakh hectares of area for farming. A of total 20 lakh metric tonne urea is used during rabi and kharif seasons, while 7.51 lakh metric tonne DAP is used during the two seasons.
Close Story