Rajasthan set to begin work on its first river-linking project
May 01, 2017 08:05 PM IST
Once operational, the project will ensure smooth drinking water supply to 19 towns and around 3000 villages in Jaipur, Ajmer, Tonk and Nagaur districts
Rajasthan has kicked off preparations for its first river-interlinking project – ensuring flow of excess rainwater in Chambal and Brahmani rivers to Bisalpur dam – to meet drinking water and irrigation requirements.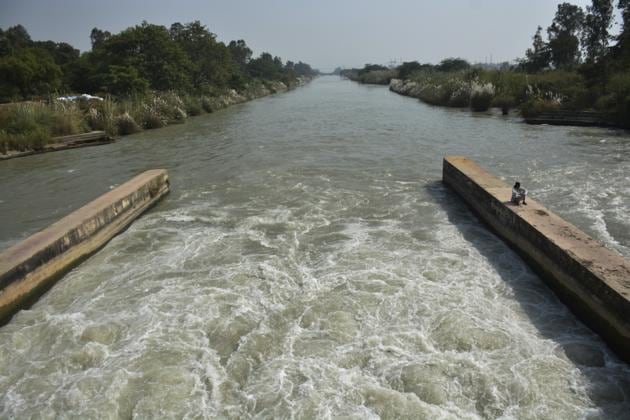 Once operational, the project will ensure smooth drinking water supply to 19 towns and around 3000 villages in Jaipur, Ajmer, Tonk and Nagaur districts, officials said.
A detailed feasibility report (DFR) of the project has been prepared at a cost of ₹4.73 crore, and sent to the public health engineering department (PHED) for assessment of its technical and financial viability.
"The project, once approved, will cost around ₹6000 crore and take five to seven years to complete," a senior official of the water resource department told HT on condition of anonymity.
"The DFR recommended construction of a dam to store monsoon flows in Brahmani river; a diversion system to take water from the Brahmani dam to Bisalpur dam; a pump house to lift water from Jawahar Sagar dam on the Chambal river; a transmission system to bring water from Jawahar Sagar dam to diversion system and Brahmani dam; and from here, water will be sent to the Bisalpur dam through a 54km tunnel, which will have a 20km open channel," the official said, explaining the project concept.
"In order to make Bisalpur dam a sustainable surface water source and for utilisation of excess water of Brahmani river, the project has been prepared by the water resource department through a consultancy firm PDCOR."
The official said the plan to utilise 938.64 MCM (million cubic metre) of Bisalpur water includes 317.12 MCM drinking water for Jaipur section, 141.57 MCM (Ajmer section); 226.5 MCM (irrigation), and 253.41 MCM (evaporation and seepage losses). "The demand-supply gap is going to be huge looking at the water inflow in the last 18 years."
The official said, "After the Bisalpur dam was built, the rain pattern, catchment area characteristics and upstream interception have undergone radical changes. Since major projects are made with 75% dependability of water availability considering inflow in last 10 years or more, the demand gap by 2045 will be huge. The project will provide 200 MCM water on 50% dependability, which can be stored in dam."
The Bisalpur dam, completed in 1999 on the Banas river, caters to water needs of Ajmer and Jaipur.