First transgender college principal resumes work as govt refused to accept resignation
Hindustan Times |
, Krishnagar
Halim Mondal
Jan 04, 2017 09:34 AM IST
She had a meeting with education minister Partha Chatterjee, who persuaded her to go back to her work.
The country's first transgender principal Manabi Bandopadhyay rejoined duty at Krishnagar Women's College service on Tuesday after her resignation letter was rejected by the education department.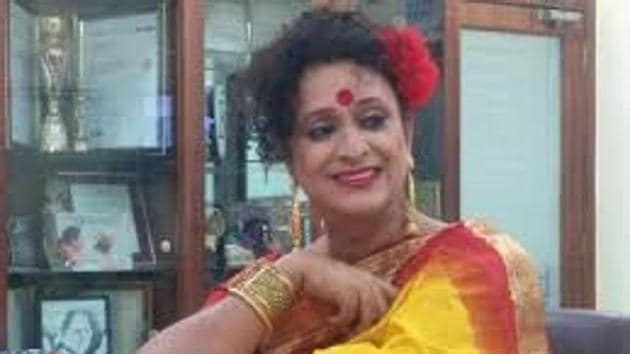 Manabi resigned from the post of principal on December 23 citing non-cooperation from teaching, non-teaching staff and students of her college.
Recently, she met education minister Partha Chatterjee in Kalyani. She was asked to be meet officials of the higher education department at Bikash Bhawan in Salt Lake on Monday.
"The education department said 85% of the 12 charges levelled against me are baseless. They requested me to rejoin the college and resume work. I rejoined college as a principal," she said after resuming her duties on Tuesday.
"The media supported me. The nation backed me. I am happy that proper investigation was done," she added.
However, her colleagues and students, who agitated against her, claimed they never wanted her to resign. But none offered any comment on her resuming duties.
Soon after she joined the college in June last year, a bitter relationship developed between Bandyopadhyay and a section of the teachers. Both sides raised allegations of non cooperation against one another. A group of teachers alleged that the principal used to misbehave with them. In this battle, even classes were hampered.
To look into the situation, a four-member team led by the joint director of public instructions, R P Bhattacharjee came to the college a few days ago. They held long discussions with the principal and other teachers.
Bandyopadhyay's resignation came at this juncture.
"I am passing through terrible mental agony and can't take it anymore," added the principal. Bandyopadhyay also alleged that as many as 17 posts were vacant in the college and she had to face opposition whenever they wanted to fill them up.
Bandyopadhyay, whose earlier name was Somnath, underwent a series of surgeries in 2003 and 2004 before she turned into a full-fledged woman.
In 1995, she published the country's first transgender magazine, Ob-Manab (sub-human). Before joining Krishnagar Women's College as principal, she passed postgraduate in Bengali and joined the Vivekananda Centenary College in West Midnapore district as a lecturer in the late 1990s. She completed her PhD on transgenders in 2005.
"I faced the humiliation because I wanted to bring in discipline. Women principals in this college before me also had a tough time. However, gender is always an issue. I always highlighted myself as a transgender," she told HT in response to the question whether she was victimised because she was a transgender.