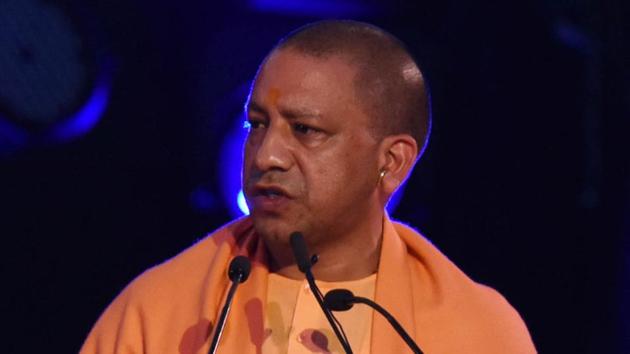 Hold community meetings ahead of Holi to avoid Kasganj-like cases: UP CM Yogi
Adityanath directed the district magistrates and superintendents of police of all the districts to remain alert and complete preparations before the festival
Hindustan Times, Lucknow | By HT Correspondent
UPDATED ON FEB 27, 2018 10:40 PM IST
Uttar Pradesh chief minister Yogi Adityanath has directed the officials of all the districts to hold meetings with the members of Hindu and Muslim communities to ensure peaceful celebration of Holi, which falls on Friday this year.
His statements come in light of the January 26 violence in Kasganj, where a person was killed and dozens injured in communal clashes during a Tiranga Yatra.
The CM has asked the officers to ensure there is no dispute between the two communities over festivities.
Adityanath directed the district magistrates and superintendents of police of all the districts to remain alert and complete preparations before the festival. He also reviewed the preparations at all the 75 districts through video conferencing on Sunday.
"Hold meetings of peace committees involving influential members of both the communities at police station, tehsil and district level. Adequate security should be provided for traditional 'shobha yatras' and processions taken out in various cities," Yogi told officials.
He said proper security should be ensured at sensitive spots and videography of the processions be done.
The SSP of Muzaffarnagar had on Monday circulated an appeal among Muslims not to react violently even if they are provoked during Holi celebrations.
Yogi said the officers should not permit any new programmes. "If there is any dispute, the administration should hold meetings between the two communities and resolve the issue," he said.
He also directed the officers not to permit Holi bonfire near commercial and residential establishments. Ordering crackdown on gangs involved in extortion and illicit liquor smuggling, he said there should be no road and route blockades.
Yogi directed the officers to maintain vigil on social media and take action against rumour-mongers.
He directed the DGP to provide adequate police force to the districts for deployment at sensitive spots and patrolling.
After the CM's directives, meetings of peace committees were organised in various districts under the chairmanship of DMs and SPs. "The district administration officers have sent the report of the meetings and posted it on the Twitter account as well," said a home department officer.
Close