Photos of teachers to be put up at primary schools in Allahabad to check irregularities
Hindustan Times, Allahabad |
Rajesh Srivastava
May 31, 2017 12:31 AM IST
Teachers, especially those appointed in rural areas of Allahabad, often appoint some other person in their place to take classes and give them money. The initiative will help curb this practice as officials can easily identify the actual teachers
In order to ensure proper identification of teachers of basic schools in Uttar Pradesh's Allahabad, the district basic shiksha adhikari (BSA) has decided to stick photos of teachers on the front boundary wall of basic schools with their details. The assistant basic shiksha adhikaris (ABSAs) of respective blocks have been instructed to attest the photos and details of teachers.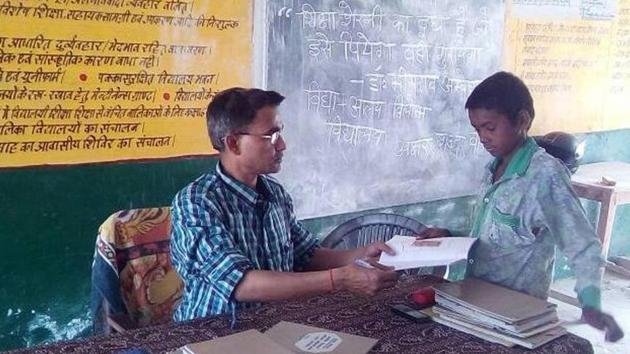 "It has been observed that teachers especially those appointed in rural areas often appoint some other person in their place to take classes and give them money. They do this as they don't want to come to schools. Hence, the initiative will help curb this practice as officials can easily identify the actual teachers," said BSA Harikesh Yadav.
"Significantly, along with the details of these teachers, phone numbers of officials will also be printed so that parents can easily contact them in case of any irregularities," he said.
He said that the block education officers (BEOs) of various districts have been issued instructions to provide details of teachers of their blocks so that the idea can take off before the beginning of new academic session of basic schools from July 1.
Besides, plans are also afoot to provide identity cards to teachers so that they can hang it around their necks while taking classes. This would also help officials know their details like their name, Aadhar number, address, cell phone number etc during inspection, he added.
The BSA claimed that such steps would not only make teachers punctual but also improve the quality of education.
Read more | Enrolment in UP govt schools declined by 18.6% in last 5 years: CAG report