Ram temple takes a back seat as parties woo Dalits in UP
Updated on Dec 05, 2016 04:53 PM IST
With Dalits comprising 20.5% of UP's population, all parties have shifted focus on Dalit icon Dr BR Ambedkar ahead of the multi-cornered elections.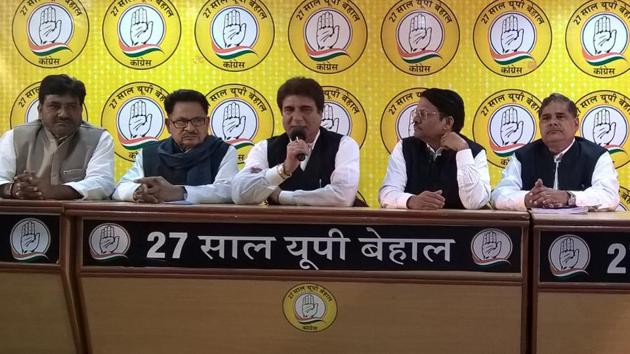 Pankaj Jaiswal & Rajesh Kumar Singh
The upcoming assembly elections in Uttar Pradesh have forced political parties to put the Ram temple issue on the back burner and instead focus on Dalit icon Dr BR Ambedkar.
Since 1993, December 6 has been associated more with the demolition of the disputed structure in Ayodhya than with Dr Ambedkar, whose death anniversary is also observed on this day.
This time around, there is no 'audible or visible' pitch for the Ram Temple. With Dalits comprising 20.5% of UP's population, all parties have shifted focus on Ambedkar ahead of the multi-cornered elections.
"Political parties are guided by calculations of benefit. The way UP elections are turning out (multi-cornered) this time, no political party wants to upset either the Hindus or the Muslims," said Prof SK Dwivedi, a political analyst and former head of political science department at Lucknow University.
"Every party is trying to rob Bahujan Samaj Party president Mayawati of her traditional Dalit vote bank," he added.
Congress unveiled its 'Dalit Manifesto' on Sunday which includes sops such as free education for Dalits from 'KG to PG'. The party has also launched a 100-vehicle 'Dalit yatra' in the state.
"The BJP has poached top leaders of the BSP and is trying to hijack Dalits votes. That is why it has been talking of being the real well wisher of Dalits. At the same time, it is also trying to woo Muslims, the vote bank of Samajwadi Party," Dwivedi said.
"BJP has already made a fervent pitch on triple talaq and does not want to neutralise it by talking about Ram temple which cannot be constructed as the case is in Supreme Court. The BSP, Congress or SP are also not talking about temple or mosque as they do not want to upset Hindus or Muslims," he pointed out.
The BJP has also taken out Buddhist Dhamma Yatra in the state to win over the Dalits.
In such a situation, Ambedkar (read Dalit votes) suits all parties. "Why did Akhilesh (UP chief minister) announce public holiday on 'Ambedkar Parinirvaan Diwas'? He was the one who scrapped this public holiday which was introduced by the Mayawati government," remarked Dwivedi.
Political observer and retired teacher of Purvanchal University, SK Pandey, said: "December 6 was a public holiday under the BSP government (2007-12). After SP came to power in 2012, it cancelled the holiday. With an eye on Dalit votes, the SP has now announced the day as a public holiday."
President of UP Congress Committee Raj Babbar on Sunday said all political parties had been exploiting Dalits while it was the Congress which was the real benefactor of the community since decades. "Do not get waylaid this time," he cautioned Dalits.
For its part, the BSP is wary of poaching by other parties.
"Keeping in view intense poaching of Dalit leaders, Mayawati has organised a big show of strength at Ambedkar memorial in Lucknow on Tuesday," said a BSP leader.
BSP state unit president Ramachal Rajbhar said Mayawati would pay obeisance to Dr Ambedkar and also address the party workers.
BJP veteran and a face of the Ram temple movement, Vinay Katiyar, said: "We have not planned anything big. Just routine work will be done at Karsewakpuram (Ayodhya). When did we organise anything big on the day?"
Since the demolition of the disputed structure in Ayodhya, the BJP, Vishwa Hindu Parishad (VHP), and Bajrang Dal have been commemorating the day in some form – generally as 'Shaurya Diwas'.
Muslim outfits used to observe the day as 'Yaum-e-Gham' (day of sorrow).
Personalise your news feed. Follow trending topics